West Bengal: Forging signature of former Chief Justice of high court; 1 arrested
Fraud committed by using the name of a high court Chief Justice has been found out by police. A man, named Chandan, made a fake identity card of a Calcutta high court judge and used it to take lakhs of rupees from people.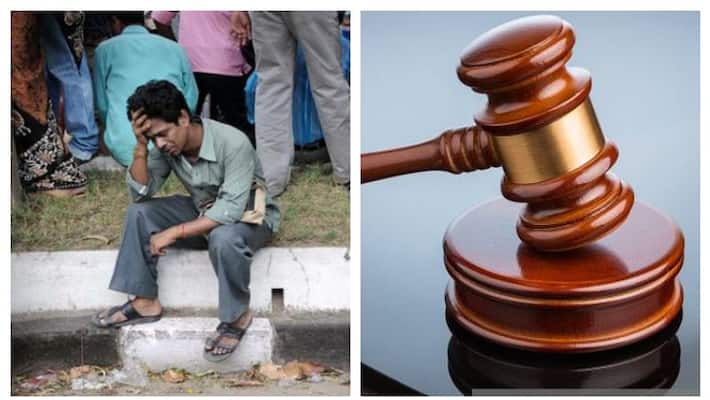 Kolkata: In the last few months, a number of treacheries have taken place by using the name of Calcutta high court in the court premises. Police have arrested several people in such incidents, which also saw a chartered accountant being cheated. In such a situation, a case of forgery of the signature of the judge of a Calcutta high court has come to light.
South Dinajpur Police have sent a letter to the Calcutta high court apprising them of the issue. The high court has sent a scanned copy of an identity card of the person arrested for forgery. The identity card has been granted in the name of the Judges Council of West Bengal. As per the identity card, the person identified as Chandan Kumar Mahanta is a "judge".
Below the identity card is the signature of Arun Mishra, a former judge of the Calcutta high court. The name of Dr Asim Kumar Roy has also been signed as assistant Chief Justice. According to South Dinajpur Police, all signatures have been forged. Authorities of the high court have already started a departmental inquiry into the forgery. So far, no judge by the name of Chandan Kumar Mahanta has been found in the books.
Suspecting that there was foul play afoot, BMOH (Block Medical Officer of Health) Sauvik Alam spoke to the additional district magistrate about the possible fraud. Harirampur Police Station started an investigation with the intervention of theadditional district magistrate.
On one occasion, Sauvik Alam called Chandan to Harirampur Hospital. Police were informed as soon as Chandan came to the hospital for a meeting and he was thoroughly interrogated by the police. After the interrogation, Chandan was arrested as he could not show proper evidence of being a judge and there were inconsistencies in his statement. Later, a preliminary investigation revealed all evidence of Chandan's forgery.
Investigation revealed that Chandan's house is in Kushakari village of Bangshihari area. Police now know that there are multiple allegations of forgery against Chandan in the area. Chandan has taken lakhs of rupees from many young people promising that he would provide government jobs to them. Police arrested Chandan on July 27.
With the help of the fake identity card, police are trying to find out if any more victims have fallen into his trap. Not only in the district, investigation into the fraud is taking place in Kolkata too. Police are trying to ascertain if any other people are part of this fraudulent activity.
Last Updated Aug 19, 2020, 11:23 AM IST