West Bengal CM Mamata Banerjee urges Centre to give migrant workers Rs 10,000 each
According to the state health department bulletin, the total number of coronavirus positive cases climbed to over 6,100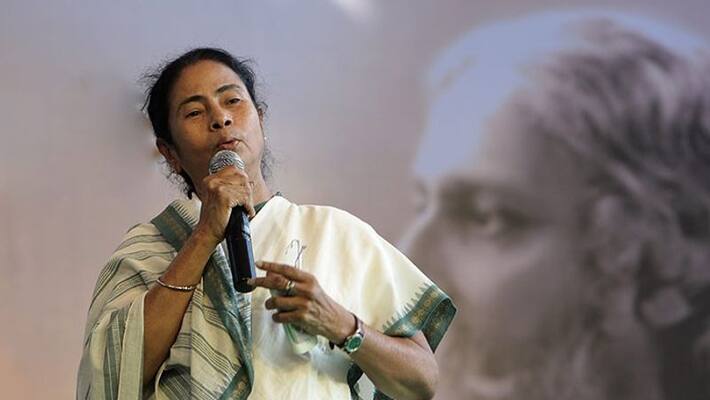 Kolkata: West Bengal chief minister Mamata Banerjee on Wednesday appealed to the Centre to give one-time assistance of Rs 10,000 each to migrant workers amid the COVID-19 crisis.
In a tweet, she said financial aid should also be provided to those engaged in the unorganised sector to help them cope with the ongoing economic crisis arising out of the lockdown.
Banerjee suggested that a portion of the Prime Minister's Citizen Assistance and Relief in Emergency Situations Fund (PM-CARES) could be used for the purpose.
"People have been facing economic hardship of unimaginable proportions bcz of the ongoing pandemic. I appeal to the Central Govt to transfer Rs 10,000 each as one-time assistance to migrant labourers including people in the unorganized sector. A portion of PM-CARES could be used for this," she tweeted.
The country's economy headed towards its first annual contraction in several decades following which the government has started easing lockdown norms in many regions of the country.
Meanwhile, with the return of migrant labourers to West Bengal and the subsequent spike in coronavirus cases, the state government has decided to set up 15 more COVID-19 hospitals across the state, an official said on Tuesday. 
The decision was taken even as the state health department announced 10 more COVID-19 deaths and the highest single-day increase in positive cases, with 396 new cases of infection.
The region reported 58 of the new cases on Tuesday, with only North 24 Parganas district (74 cases) and Kolkata (116 cases) reporting more. North Bengal has seen a surge in cases in the past few days. Till now, Uttar Dinajpur has recorded 166 cases, Malda 143, Cooch Behar 118, Darjeeling 38 and Alipurduar five cases.
Among the south Bengal districts on the list for the proposed medical facilities are Murshidabad, Nadia, Hooghly, Howrah and Birbhum, said an official. Till date, Howrah has reported 1,156 infections, Hooghly 344, Birbhum 166 cases, Murshidabad 103, and Nadia 99 cases.
Meanwhile, with the 10 deaths announced by the state government on Tuesday, the toll increased to 263. If deaths due to comorbidities are taken into account, the toll is 335.
Last Updated Jun 3, 2020, 3:20 PM IST