WB: Al-Qaeda militants prepare explosives-jackets out of readily available items; plot attacks on troops
In an information received by the NIA, six captured Al Qaeda militants revealed that they had plotted to attack the Army. There was also a training camp in which they were being taught to make explosives with readily available items. Al-Qaeda militants have set up militant modules in four border districts of the state.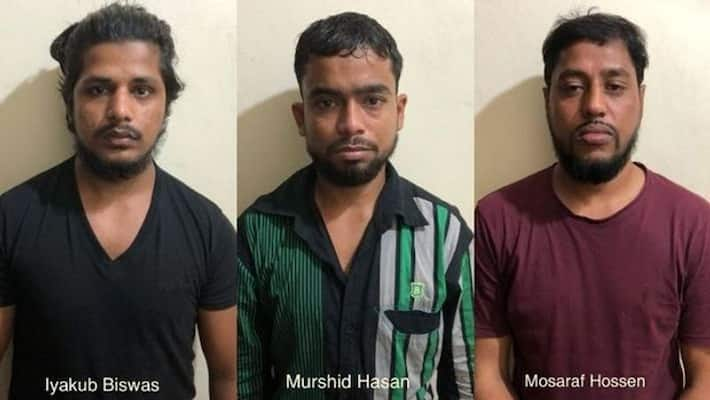 The Central Investigation Agency (CIA) received alarming information from 6 Al Qaeda militants arrested in Murshidabad. The militants had set up training camps in four districts of West Bengal. Not only that, but they were also good at making IEDs explosives with easily available materials. The militants were also trained to make bulletproof jackets with readily available materials.
Al-Qaeda militants have set up militant modules in four border districts of the state - Malda, Murshidabad, South Dinajpur, and Birbhum. The videos of Osama bin Laden and Al-Zuhri were shown to the militants to encourage and train them.
Also read: Government nurse shot and killed by husband; police on hunt for accused
The Central Bureau of Investigation (CBI) claims that a militant group called 'Akis' operates from Bangladesh. The Kolkata Police and the NIA have already dismantled the JMB (Jamaat-ul-Mujahideen) militant module in the state. Therefore, this time, the Al Qaeda is trying to become active in Bengal and the southern states.
Detectives have found out that the arrested militants, residents of Murshidabad, had gone to Kerala to work as masons. The militants' minds were brainwashed over there. Al Mamud Kalam, a resident of Naodapara in Jalangi, trained to make explosives in a secret camp in Kerala. He met Murshid Hasan, Yakub, Biswas, and Mosharraf Hossain in Kerala. From Murshidabad to Kerala, their militant training was a part of their everyday work. Al Qaeda leaders in Pakistan were kept in touch through social media.
Also read: West Bengal: 54-year-old woman tortured, gangraped by four youths in village
Among the six militants captured in Murshidabad was Nazmus Shakib, a computer science student at Domkal college. On the other hand, Kalam was introduced to Liu Ian Ahmed, a temporary employee of the Western State Electricity Board Corporation. He is proficient in making electrical circuits.
Kalam and Lian started brainwashing the minds of the militants under the direction of Al Qaeda leaders in Pakistan and Bangladesh.
Laptops, mobiles and pen drives were recovered from the house of militants held at Jalangi, Domkal in Murshidabad. Pictures of various militant leaders of the international level were also found. Sketches of making bombs and explosives have been recovered.
Last Updated Sep 21, 2020, 4:42 PM IST