Watch: Kerala woman runs after bus to help visually impaired man board it
The video is being widely circulated on social media and over messaging platforms like WhatsApp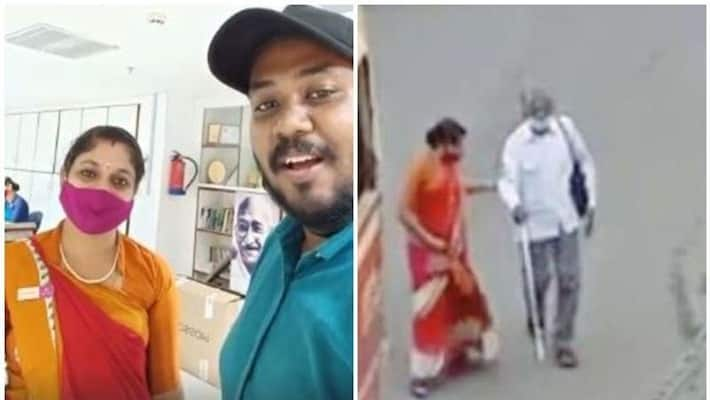 Thiruvananthapuram: A video has gone viral where a woman in Kerala can be seen running behind a bus to help a visually impaired man board it.  This video won thousands of hearts.
In the video, the woman runs behind the bus and requests the conductor to wait for some time so the elderly man can board it. Then the woman held the man's hand and helped him to walk up to the bus and board it. The woman was identified as Supriya.
Supriya was unaware that her good deed was being recorded by an onlooker named Joshua, who later shared it on social media.
IPS officer Vijayakumar shared it on Twitter on Wednesday (July 8). "She made this world a better place to live. Kindness is beautiful!" he wrote while sharing the video.
Last Updated Jul 9, 2020, 5:10 PM IST