Walayar sexual assault case: Fourth accused found hanging in Aluva
The fourth accused in the Walayar case involving alleged sexual assault and murder of two children, M Madhu aka Kutty Madhu was found dead on Wednesday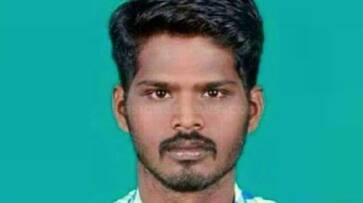 Kochi: The fourth accused in the Walayar case involving the alleged sexual assault and murder of two children, M Madhu, aka Kutty Madhu, was found dead on Wednesday (Oct 25). Madhu was found hanging inside a factory at the Kochi Binani Zinc Company in Aluva. 
The accused was an employee of the soil testing department of the company that had obtained the scrap removal contract. He had reached Kochi after getting bail in the case. His death comes amid a re-investigation by the Central Bureau of India (CBI) in the sensational Walayar case. 
Madhu died just before the investigating team was preparing to announce their plea to have the suspects take a lie detector test.
Earlier, Pradeep Kumar, the third accused in the case, committed suicide on November 4, 2020.
On January 7, 2017, a 13 year-old-girl was found hanging in a shed in Walayar. After two months, her sister was found hanging in the same shed. According to postmortem reports, both girls were subjected to sexual assault. The police concluded that the girls died by suicide after being sexually abused.
Meanwhile, Madhu's mother sent a letter to Aluva Rural SP and CBI demanding a thorough investigation into the mysterious death of the accused in the Walayar case. The letter also said that the documents and phone related to the deceased should be immediately taken into custody.
Last Updated Oct 25, 2023, 4:32 PM IST