Uttarakhand Forest Fire: 70% of affected area under control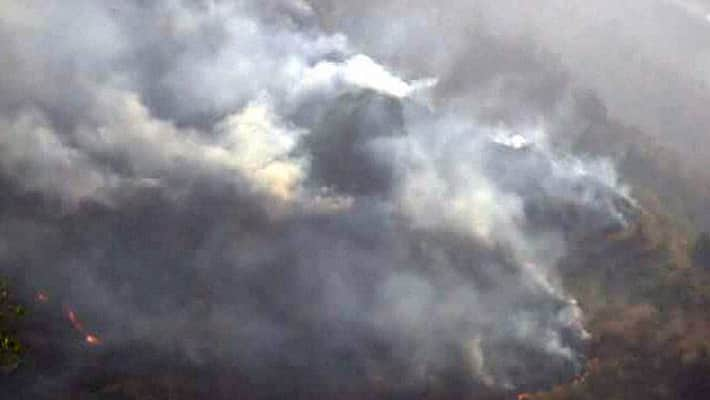 According to latest satellite imageries, the forest fire has been doused in 70% of the affected areas. The National Disaster Response Force (NDRF) personnel remain deployed to carry out rescue operations and help contain the fire.
"We have been informed that fresh images from the satellite have shown that the effective area under fire in Uttarakhand has come down to 110-115 locations from the earlier about 427.
"It is expected that these figures will be brought down to 50-60 in the next few days by the combined forces fighting to douse the jungle fire," a report quoted the NDRF director general OP Singh.
The firefighting and disaster management agencies using the images taken on April 29-30 have claimed that the blaze can be contained soon.
Rescue agencies are trying to save animals trapped in the forest fire. So far the fire forest at least seven people have been killed and destroyed about 2,269 hectares.
The NDRF personnel have spread out in 13 affected areas of three districts of Pauri Garhwal, Almora and Chamoli.
Forrest fire is normal in the dry months, which usually starts from February onwards. There are comments on the social media that fire has spread to such a proportion because of timber mafias.
Last Updated Mar 31, 2018, 6:45 PM IST