US President Donald Trump acquitted of all impeachment charges by the Senate
The US President Donald Trump has been cleared in his impeachment trial, ending a congressional bid to oust him from office that bitterly divided the US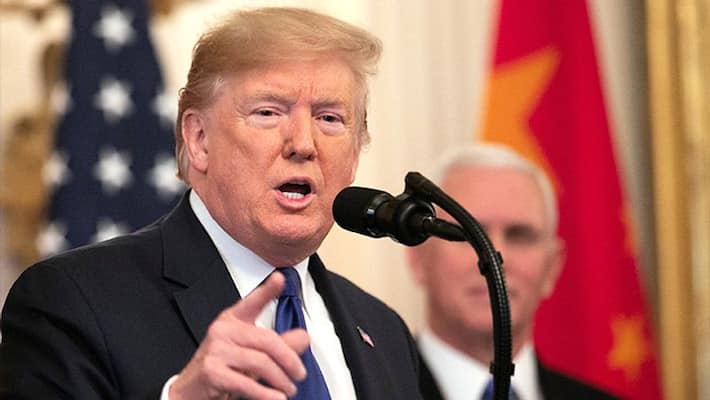 Washington DC: After five months of hearings, investigations and revelations about United States President Donald Trump's dealings with Ukraine, a divided United States Senate acquitted him of all charges claiming that he abused his power and obstructed Congress to aid his own re-election, bringing an acrimonious impeachment trial to its expected end on Wednesday (local time). 
The Senate, run by the President's fellow Republicans, voted to acquit him 52-48 on charges of abuse of power and 53-47 on obstruction of Congress. 
The result in favour of the President means that Trump will remain in office for the rest of his term as the President and will fight for a second term during the Presidential elections, which will be held in November this year.
In a pair of votes whose outcome was never in doubt, the Senate fell well short of the two-thirds margin that would have been needed to remove the 45th president. 
The verdicts came after three weeks of debate almost entirely along party lines, with every Democrat voting "guilty" on both charges and Republicans uniformly voting "not guilty" on the obstruction of Congress charge.
Only one Republican, Senator Mitt Romney of Utah, broke with his party to judge Trump guilty of abuse of power.
It was the third impeachment trial of a President and the third acquittal in American history, and it ended the way it began: with Republicans and Democrats at odds.
The President himself did not directly address his acquittal, but shortly afterward, he announced on Twitter that he would make a public statement on Thursday at the White House about what he called "our Country's VICTORY on the Impeachment Hoax." He then tweeted an attack against Romney and called the senator a "Democrat secret asset." 
Last Updated Feb 6, 2020, 11:29 AM IST