Try out this new recipe from Kiccha Sudeep's kitchen
Sandalwood star Sudeep comes up with a new recipe. You too should try out Kiccha's new croissant.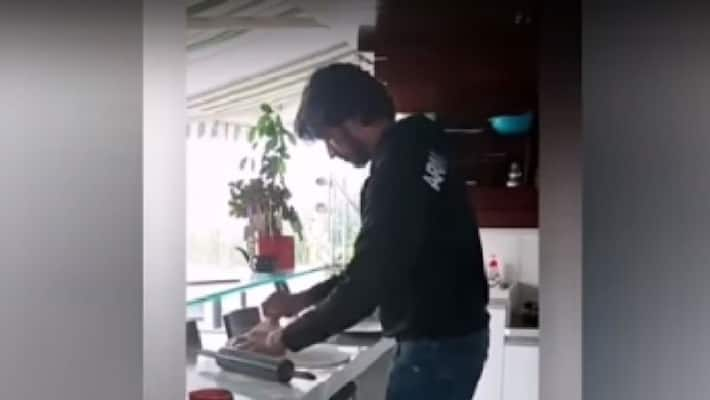 Bengaluru: Sandalwood star Kiccha Sudeep has always been fond of cooking so much that he even cooks at his film sets not just at home. This time around, croissant's recipe caught the attention of Sudeep and he wanted to try his hand at it. Recently, Sudeeep was seen cooking on his Saira film set.
This time around croissant's recipe piqued Sudeep's interest and he wanted to try his hand at it.
Sudeep used to prepare and serve delicious food to celebrities who graced his reality show last season. And this had piqued the curiosity of many of his fans as they witnessed Kiccha himself cooking. This segment of the show was a super hit.  
Kiccha Sudeep's YouTube channel called 'Kiccha creations' has always had few recipes from the superstar himself and more importantly Sudeep preparing them.
Many television artists and celebrities are fans of Sudeep's cooking. Television host Akul Balaji is said to be a huge fan of Kiccha's biryani.
According to a report on Times of India, Akul said, "During my recent visit, I got to indulge in Kiccha's (Sudeep) creations for two consecutive days and it was sheer delight. Of course, he is a close friend and I never miss an opportunity to catch up with him. But it's his cooking that is the highlight of our meets."
Reportedly, Sudeep usually takes time to cook a meal as he cuts, chops and cooks all by himself. Many of Sudeep's recipes have been tried out by his fans.
Every now and then Sudeep uploads a video of his cooking on his YouTube channel and this time it was crispy plain croissant and chicken croissant. Well, we don't know how Sudeep's crispy croissants turned out, but we sure can give you his recipe.
If you don't know how to make crispy croissants then learn how to make them from Kiccha himself. 
Last Updated Nov 4, 2019, 6:39 PM IST