Trump's Baahubali teaser out: US President shares video ahead of India visit
US President Donald Trump has shared a video where his face is morphed over the face of the famous character Baahubali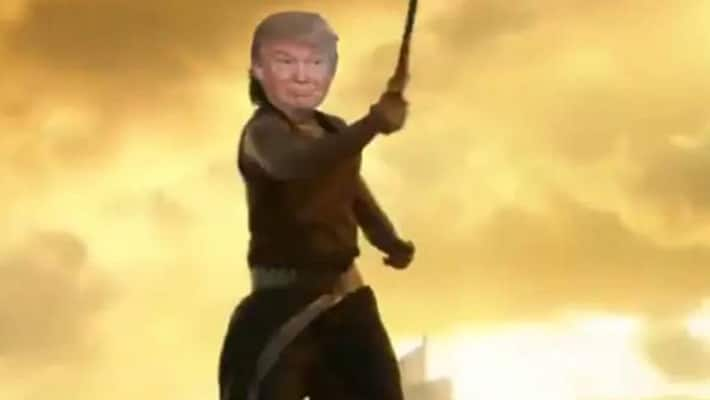 India awaits the arrival of US President Donald Trump. However, ahead of his visit, a video has gone viral, in which the face of US President Donald Trump is seen morphed over the face of the famous character Baahubali.
The President, before landing in India has shared the same video from the movie Baahubali 2: The Conclusion which portrays him as the famous character. He took to Twitter to state, "Look so forward to being with my great friends in INDIA!".
Jiyo Re Baahubali:
Along with the song Jiyo Re Baahubali playing in the background, the video also features First Lady Melania Trump. Her face was superimposed on that of actor Ramya Krishnan.
Prime Minister Narendra Modi's face is also morphed into the clip for a few seconds.
Trump in India:
President Trump will be on a two-day official visit to India starting February 24. He is scheduled to visit Agra the same day to see the Taj Mahal and attend a cultural programme in the city.
Last Updated Feb 23, 2020, 11:59 AM IST