Trinamool is a closed chapter: Sovan Chatterjee
From personal life to administrative work, Sovan Chatterjee has been part of debates. Although he joined the BJP a year ago, he was not seen active in any work of the party.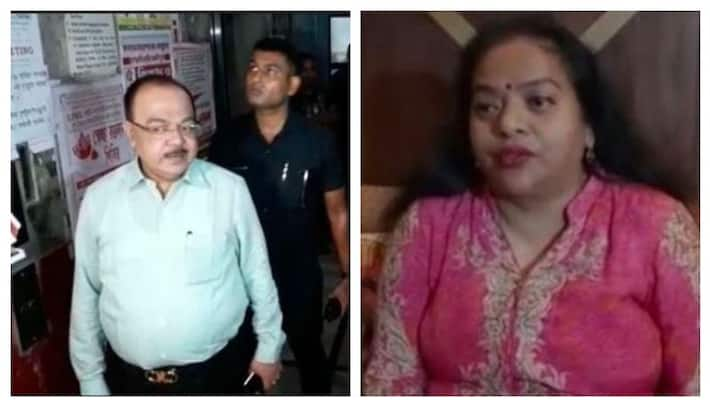 Kolkata: Former Kolkata mayor Sovan Chatterjee, who joined the BJP a year ago, was not seen active in any work of the party. Recently, he hinted at a return to active politics. However, it is not yet clear from which party he will be playing an active role. Top BJP leaders met him before the upcoming Assembly elections. A few days ago, BJP leader Arvind Menon went to his house.
The BJP has started taking serious steps on the road to the 2021 Assembly elections. The state and central leadership of the BJP have joined hands in an attempt to remove the Trinamool from power.  In this situation, the Trinamool Congress is also desperate to bring back Sovan Chatterjee, who left Trinamool and joined the BJP.
Also read: 2 siblings sentenced to life in prison for mauling their brother to death
Mamata Banerjee and Partha Chatterjee had called Sovan Chatterjee, but Sovan did not respond to them. Though he has joined the BJP, he is not in an active role in the party.
When Sovan Chatterjee was in the TMC, he lost three state Cabinet posts and important party posts in the South 24 Parganas district amidst controversy over Baisakhi Banerjee. Even then he was in the TMC for nine months. After that, he joined the BJP but did not play an active role in the party. However, he has indicated his intent to return to active politics post-COVID-19 pandemic. But it is not clear which party he will play an active role in.
Also read: NIA begins probe in 11-year-old case against Chhatradhar Mahato
"Trinamool is a closed chapter", Sovan Chatterjee states.
This statement makes it very clear that he is strengthening the hands of the BJP. He has hinted to be active in the BJP, one could easily surmise. On the other hand, Sovan has provided conditions if he is to return to the Trinamool Congress. However, the TMC has stated that the condition of Sovan will be considered only after he returns to the party. Amidst such a situation, political parties think that the possibility of Sovan Chatterjee being part of the BJP is higher.
Last Updated Aug 31, 2020, 12:57 PM IST