Tribute to Khudiram Bose: Things you didn't know about the youngest freedom fighter of India
Born in Medinipur district, he was brought up by his elder sister and brother-in-law.
He dropped school to be part of the freedom movement in India.
He was an ardent follower of Swami Aurobindo and followed his lectures on freedom movement diligently.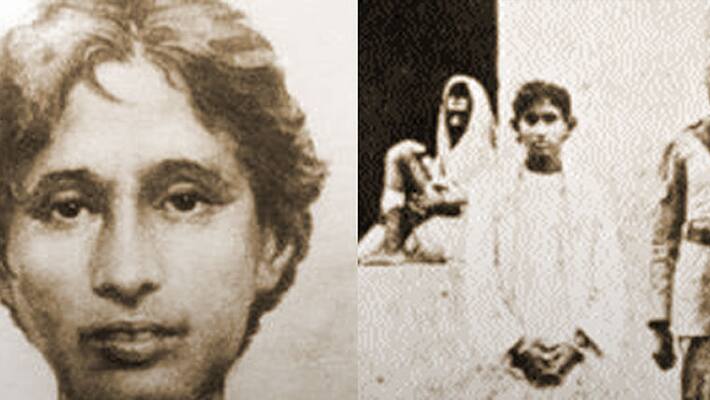 India's youngest freedom fighter who was hanged to death at a tender age of 18 is a lost hero in many sense. While the country remembers the contribution of Mahatma Gandhi and Subhash Chandra Bose in the freedom fight in India, there are few who remember the boy behind a movement that shattered the plinth of the British Empire. He was hanged on August 11, 1908.
Famed for his "'Muzaffarpur Killing' and 'Distribution of Handbills', Khudiram Bose started the fight against the British Empire when he was in class 8. Here's more about the war hero who inspired the likes of Subhash Chandra Bose. 
Birth date and place
Khudiram Bose was born on December 3, 1889 in Mohabani village at Keshpur Block in Minapore in the district of West Bengal. 
Raised by sister and brother-in-law
His parents Laxmipriya Devi and Triloknath Bose died when he was just 6-years old. He was brought up by his sister Anurupadevi and brother-in-law Amritalal. He was enrolled in the Hamilton School in Tamlook.
A born rebel
Khudiram was inspired by the freedom movement at a very tender age of 7. On the one hand, he loved reading detective and thriller novels, on the other hand he was inspired by activists Satyendranath and Gyanendranath Bose who led a secret society group against the British rule. Needless to say, he was deeply agitated by the British oppression.
Gave up his studies to join the movement
Khudiram studied till grade eight, but could not resist himself from joining the freedom movement when he was in class 9. He fled from school to join the patriotic movement.
Swadeshi movement
He joined the Swadeshi movement decided to devote his entire life to the same. He joined hands with other freedom fighters and helped in building the plinth of the freedom movement.
The revolver story
He had once asked his teacher to give him a revolver. At the age of 16, he was already adept in making bombs and planting them. In fact, he used to plant bombs near police stations to target government employees. 
Was an ardent follower of Sri Aurobindo
He followed Swami Aurobindo ardently and attended all his lectures diligently. In the year 1902, when Aurobindo had come to Medinipur with sister Nivedita, Khudiram attended all his lectures on secret planning sessions along with revolutionalry ideas. 
First public presence
The British had arranged for a grand display where they were to porject the benefits India is getting from their rule. The British actually wanted to create a false impression about their rule and oppression. Khudiram stood outside distributing handbills with titles like Sonar Bangla, Vande Mataram and more. Police tried to arrest him but he escaped. 
The mastermind of the Muzaffarpur killing
He made meticulous plans of bombing the Kingsford's carriage. He made note of the timings he went out and the places he generally travelled to. Kingsford was the magistrate of Muzaffarpur, Bihar. He was known to make harsh sentences on young political workers. Khudiram Bose, along with comrade Prafulla Chaki bombed the carriage of Kingsford. Although the mission was successful, Kingsford was not killed, but his wife and daughter were as they were travelling in the carriage instead of him. 
Trial and execution
He ran for a safe hiding place, but was confronted by two armed policemen when he was at a police station. He was sent to trial where he took sole responsibility of the incident and pleaded guilty. Following this, he was sentenced to death. He was hanged at 6 am in the morning and was 18-years old at the time of death. The railway station where he was caught is known as the Khudiram Bose Pusa Station. 
The last few minutes
When the verdict was announced, the judge asked him if he wanted to say something. To this he said, given that time, he would teach the judge how to make bombs. When the court awarded him 7 days to make an appeal to the High Court, he refused to do so. 
Last Updated Mar 31, 2018, 6:56 PM IST