Transport corporation employees to go on indefinite strike on Feb 20; travel to take a hit
As thousands of employees attached to BMTC, KSRTC, NEKSRTC and NWKSRTC are set to go on an indefinite hunger strike, people dependent on bus transport system will suffer. Employees of these corporations demand that the state govt announce government employee status to 1.25 lakh workers.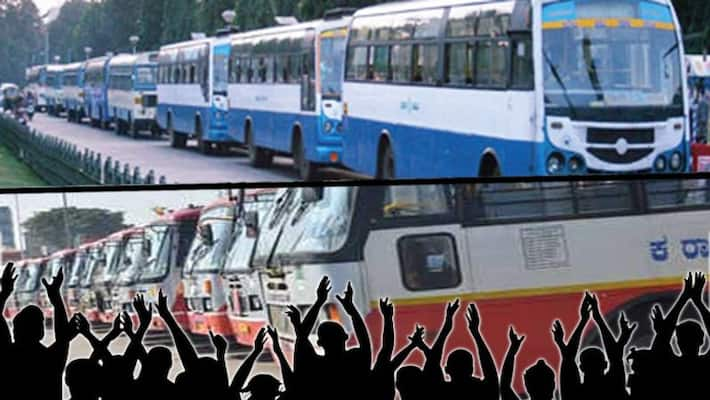 Passengers travelling in Bengaluru Metropolition Transport Corporation, Karnataka State Road Transport Corporation, North East Road Transport Road Corporation and North West Road Transport Corporation will face inconvenience as thousands of employees are set to go on an indefinite hunger strike on February 20.
According to Central Indian Trade Union, Karnataka State joint secretary, Anand, many drivers and conductors attached to the four transport corporations will head to Freedom Park to protest. The agitation is will be led by veteran activist and writer Patil Puttapppa.
"No one is being forced, all will come voluntarily. There is only one demand, that is to make an announce in the budget regarding treating transport corporation workers on par with state government employees. The decision will help 1.25 lakh workers from these transport corporations", Patil said.
As per the information, the BMTC, with a fleet of over 6000 buses, has an employee strength of 36,000 workers. In KSRTC, there are 30,000 employees. In NEKRSTC there are 24,000 employees and in NWKSRTC the employee strength is 30,000.
In total there are 24,000 buses plying through all the four transport corporations
Last Updated Feb 15, 2020, 3:20 PM IST