Trains at a glance: Railway time table 2023 out, check what's new
The updated timetable brings several notable changes to the train schedules. Key highlights include the inclusion of 64 Vande Bharat train services and 70 additional train services to enhance passenger comfort and connectivity.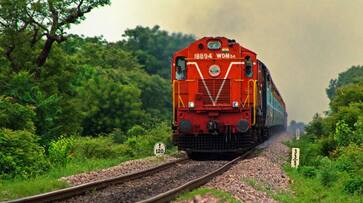 The Indian Railways has introduced a significant change in the train schedules across the country by releasing a new timetable, which came into effect on October 1, 2023. This development follows the introduction of several new trains and railway lines in the country, prompting the need for a revised timetable to accommodate these changes.
The updated timetable, named Trains At A Glance (TAG), is now available on the Indian Railways website (https://indianrailways.gov.in/railwayboard/view_section.jsp?lang=0&id=0,1,304,366,537,2960), where passengers can access detailed information about the modified schedules of various trains.
Key highlights of the new timetable include:
* Inclusion of Vande Bharat and Other Services: The new timetable encompasses a total of 64 services for Vande Bharat trains, known for their high speed and modern amenities, along with an additional 70 train services. This expansion aims to enhance the comfort and travel experience of passengers.
* Extension of Services: Existing train services have been extended to cover additional destinations, thereby improving connectivity across the country. This extension will facilitate smoother and more convenient travel for passengers.
* Frequency Increase: The revised timetable also features an increase in the frequency of 12 services, offering passengers more options and flexibility in planning their journeys.
* Superfast Conversions: A total of 22 train services are set to be converted into the superfast category soon, providing faster travel options for passengers.
* Route Modification: Notably, the 20501/02 Agartala-Anand Vihar Rajdhani route has been altered to pass through Malda and Bhagalpur, potentially offering new travel routes for passengers.
* Punctuality Enhancement: Changes have been made to the timetables of select services in the South Eastern Railway to enhance their punctuality and reliability, ensuring a smoother travel experience.
The overarching goal of the new timetable is to bolster connectivity between different cities while reducing travel time for passengers. It reflects the Indian Railways' commitment to optimizing its operations and providing a more efficient and comfortable travel experience for the millions of passengers it serves.
It's worth noting that the Ministry of Railways regularly updates train schedules on October 1st each year, taking into account factors such as train speeds and track conditions to ensure the safe and efficient operation of the railway network. This annual update is a crucial aspect of maintaining the quality and reliability of train services across India. 
Passengers are advised to check the departure and arrival times in accordance with the new timetable to plan their journeys effectively.
Last Updated Oct 4, 2023, 3:05 PM IST