Top X India official resigns amid legal battle: report
Samiran Gupta, the Head of Policy for India and South Asia at social media platform X, has stepped down from his role, coinciding with India's approaching elections and a contentious legal dispute between X and the Indian government over content removal.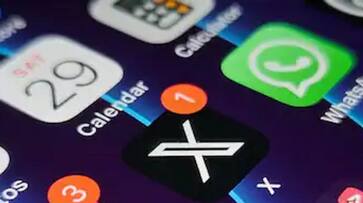 Samiran Gupta, the Head of Policy for India and South Asia at social media platform X, has resigned, news agency Reuters said quoting two sources. This departure, a significant one, coincides with the upcoming India elections and the ongoing legal battle between X and New Delhi regarding content removal.
Gupta held the highest-ranking position for X in India and was responsible for addressing critical content-related policy matters. He also played a crucial role in advocating for Twitter's stance on new policy developments and supporting the local sales organization. His LinkedIn profile confirmed these responsibilities.
Regarding his departure, Gupta, who was designated as X's Head of Global Government Affairs for India and South Asia, chose not to provide a statement to Reuters, while X has not yet responded to requests for comments.
LinkedIn indicates that Gupta's tenure at X concluded in September, during which he facilitated the transition in leadership for Twitter following its acquisition by Elon Musk's X-Corp. He had joined the company in February 2022, eight months before Musk's $44 billion takeover of Twitter Inc.
With approximately 27 million users, India holds strategic importance for X. Prominent figures, including Prime Minister Narendra Modi and various government officials, regularly use the platform.
While one source reported that there are approximately 15 X employees in roles related to compliance and engineering in India, Gupta was the sole executive responsible for engaging with government officials and political parties.
Typically, interactions between X and government and political representatives intensify in the lead-up to elections, and India is scheduled to hold a national election next year.
X is currently appealing an Indian court's ruling that it failed to comply with government directives to remove specific content. The company argues that this decision could empower New Delhi to censor more content and expand the scope of censorship. In September, India described X as a "habitual non-compliant platform" that had consistently disregarded orders to remove content, thereby undermining the government's authority.
Last Updated Sep 23, 2023, 12:17 PM IST