Any negative comment on UP CM Yogi Adityanath can land you in jail
Mysuru woman was also criticised for her Facebook post against UP CM
Sirish had in his tweet addressed Yogi Adityanath as a goon and had said if he can be the Uttar Pradesh CM, Dawood Ibrahim can be made CBI Director and major defaulter Vijay Mallya the RBI chief.
According to the latest reports, a case has been booked against calling the UP Chief Minister a goon. Sirish had deleted his tweet as soon as hate messages started pouring in his tweet box.
This is exactly what Sirish had tweeted.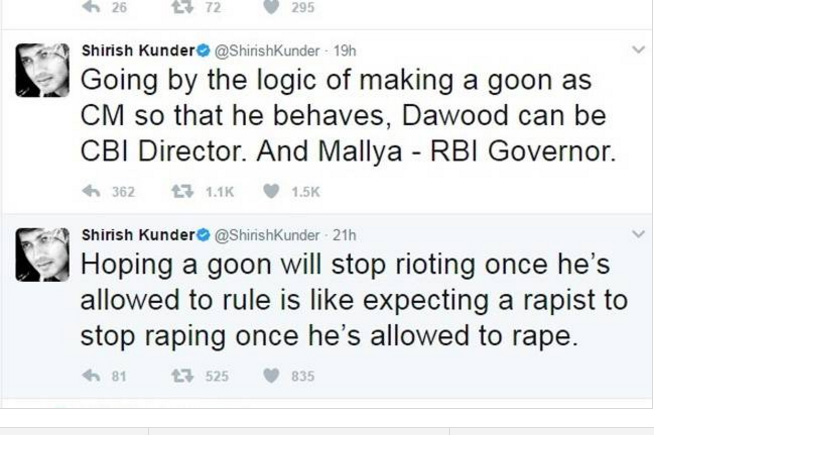 This is the reaction he received from the supporters of the UP CM:
A Facebook post which seemed to mock former BJP MP and now Uttar Pradesh Chief Minister Yogi Adityanath has not gone down well with the party members in the state, considering the fact that it was a Mysuru woman who was behind it.
Thus, with a ban on meat, incidents of moral policing being reported from Uttar Pradesh, it looks like the state will undergo rapid changes while making it sure that no one talks negatively about its newly elected CM.
UP CM Yogi Adityanath did not ban Paan, Gutkha in UP: