The New Age Entrepreneur: Anooja Bashir making waves across industry with Ourea
The Pandemic crisis has negatively affected India's business ecosystem & startup communities. But few of the Entrepreneurs across India have come with solutions that helped them to stand strong without getting shattered in this chaos. Anooja Bashir is one such rare Entrepreneur in the current corporate scenario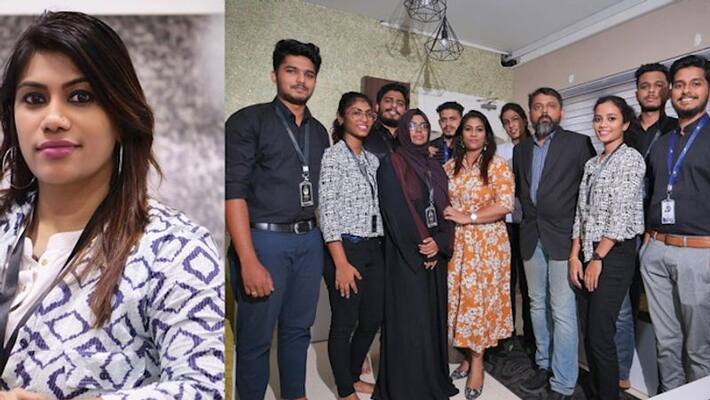 The Pandemic crisis has negatively affected India's business ecosystem & startup communities. But few of the Entrepreneurs across India have come with solutions that helped them to stand strong without getting shattered in this chaos. Anooja Bashir is one such rare Entrepreneur in the current corporate scenario. This woman disruptor has spent her time in a strategizing system to armour her venture Ourea rather than accepting the fate and destroying her business stability in the ecosystem. Her experiences are proof of the fact that determination, optimism and perseverance are all that are needed, coupled with skills and abilities to overcome the challenges that can be faced when setting up a startup business, and to emerge successful at the end of it all.
 While entrepreneurship was not a journey that Anooja Bashir had envisioned embarking on, she felt inclined towards the same when she returned to India, upon having acquired a graduate degree from overseas. There are many hats that Anooja has donned in the course, of her professional career. She has attained a degree education in civil engineering, has worked as an interior designer for a couple of years and she has even served the role of an assistant professor. 
If multi-faceted is a word that could be ascribed towards the attributes of any person, then Anooja Bashir would be such a person. Her academic grounding and the fact that she has worked in the corporate sector for a good ten years or more, is what has poised her with the skills, the acumen and the desire that is needed, to be a successful entrepreneur today.
There were many creative thoughts and ideas that ran across Anooja's mind, from the perspective of business, as she performed different roles as a professional upon her return to India. In 2013, she came up with the concept of starting a finishing school that would provide those who have newly graduated from university and who are about to enter the corporate realm with the skills, the etiquette and other know-how needed, to be a success in the world of business. This idea of starting a finishing school for graduates gave birth to an enterprise known as Ourea. There were numerous hurdles that Anooja had to face in order, to transform this vision of a finishing school into a reality. Down the line, there were serious blunders committed on her part, and her creative aspirations met with many an obstacle. Nevertheless, she persisted. Anooja was determined to make her project a success, and she decided to learn from the many failures that she encountered while setting up her pet project of a finishing school, to analyze, what it was that needed to be done, to get the project off the ground and turn it into a resounding success. 
Anooja took time off to study the workings of the corporate sector in India and to assess the type of conditions and criteria that had to be met for a project like a finishing school for corporate newbies, and newly emerged graduates to be well received. There was a significant amount of time that she spent in reading up and learning about corporate strategies, and ideas, that were currently in vogue, to derive an understanding of the modifications that she would have to introduce to her initiative to give it the flavor of acceptance that it so desperately needed. It was at this point of time, after much brainstorming that Anooja took the decision to transform Ourea from a finishing school into a 360, degree business consultancy that would provide startup business owners with the branding, PR and generic marketing strategies that would help them to experience success in their endeavors. By conceiving Ourea as a 360. degree business consultancy, Anooja managed to establish a firm footing in the corporate sector, and tied up with Naman Modi and Vinod Chacko, two CEO's of corporate enterprises in their own right, to take Ourea in a forward direction. 
The uncertainties that were unleashed onto the corporate sector with the onset of Covid 19, gave Anooja Bashir further opportunity as well as inspiration to innovate with her business and to offer the business world with something that was previously entirely unknown, in such a domain. The LIKES program was formally setup by her, with the aim of providing young graduates with the corporate etiquette and skills that they could utilize to make a mark in the professional world. Based on the five different elements of the universe, namely, air, water, earth, sky, and fire, LIKES is an initiative that is truly one of a kind as it serves as a learning ground for the acquisition of soft and hard skills that are designed to ensure success in the corporate sector. 

LIKES may be construed as an Edtech platform that not only equips fresh graduates with the knowhow and tricks that they need to climb up the corporate ladder with the success desired, but it also provides owners of established and startup businesses to come and engage with corporate newbies and discuss a variety of innovative strategies and concepts that could lead to possible fruition down the line. LIKES has been strategically conceptualized to provide new-age entrepreneurs, existing owners of businesses, and university graduates looking to enter the professional realm with a platform that can be used for the attainment of business skills and the exchange of business ideas and information, with plenty of mentoring and corporate guidance being made available for all, of its participants. What makes the program stand out is the fact that it is easy to use, being a mobile and web-based application that can be accessed in a mobile phone or computer, and with a variety of resources, in the form of seminars and workshops, and course module content being made accessible to the participants for their professional enrichment.
 
Last Updated Jun 8, 2021, 8:53 PM IST