Telangana Election 2023: BJP releases third list with 35 candidates
The Telangana BJP released the third list of 35 candidates contesting the State Assembly Elections 2023 a short while ago through a press release by the national general secretary, Arun Singh, on Thursday.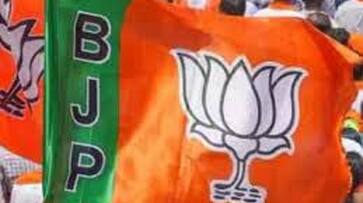 The Central Election Committee of the BJP which met on Wednesday has decided to release 35 candidates for the ensuing assembly elections on Thursday. The party has so far announced the names of 52 candidates in the first round and announced the lone seat of Mahbubnagar assembly constituency recently to A.P. Mithun Kumar Reddy.
The list this time has 14 candidates from the Backward Classes, 11 candidates from the Reddys, five SCs, three STs and one each from Brahmin and Velama communities, respectively.
The third list released consists of the name of a lone woman candidate from Huzurnagar Challa Srilatha Reddy who will be pit against Shanampudi Saidireddy from the BRS.  Three ST candidates and four SC candidates are also included.
Also Read | Telangana Election 2023: 'Kaleshwaram Project = KCR Family ATM,' tweets Rahul as he visits Medigadda Barrage
The BJP has fielded Sama Ranga Reddy from Lal Bahadur Nagar, Panja Vijay Kumar from Medak, Poosa Reddy from Musheerabad, Marri Shashidhar Reddy from Sanathnagar and Challa Srilatha Reddy from Huzurnagar.
Prominent among those got the tickets include state vice president and former MLA NVSS Prabhakar from Uppal, Krishna Yadav from Amberpet, Chittaranjan Das from Jadcherla, P. Babu Mohan from Andole and K.S. Ratnam from Chevella. 
Also Read | Telangana Election 2023: BRS MLA grabs BJP candidate by throat during live TV debate | WATCH
The BJP has been making vigorous efforts to return to power in the BRS-ruled Telangana where the Congress is eying a comeback. For the November 30 elections to the 119-member Telangana assembly, it has so far declared candidates for 88 seats.
Last Updated Nov 2, 2023, 4:29 PM IST