Telangana CM Chandrasekhar Rao to meet PM Modi, reaches Delhi with TRS MPs
Telangana chief minister K Chandrasekhar Rao is in Delhi and is accompanied by MPs K Keshava Rao, J Santosh Kumar, Nama Nageswara Rao and state planning board vice chairman B Vinod Kumar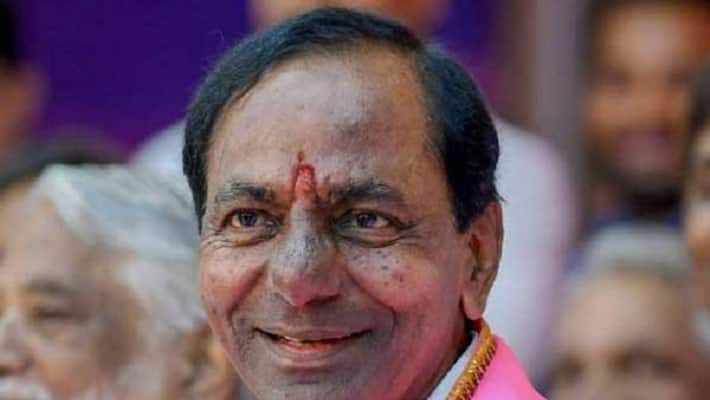 New Delhi: Telangana chief minister K Chandrasekhar Rao (also known as KCR), with TRS MPs, arrived in Delhi to meet Prime Minister Narendra Modi. Rao reached Delhi on Thursday (October 3). 
Rao is accompanied by MPs K Keshava Rao, J Santosh Kumar, Nama Nageswara Rao and state planning board vice chairman B Vinod Kumar. Reports suggest that Rao will bring up issues demanding national status for Kaleshwaram irrigation project, additional reservation quota for SCs, STs and BCs, an extension of Girijan Poshan Abhiyan to all agency areas in the state and setting up a railway coach factory in Kazippet. 
It is also reported that KCR might be meeting Union home minister Amit Shah, Union finance minister Nirmala Sitharaman, defence minister  Rajnath Singh. Rao may also seek help with respect to defence land issues. It is reported that the state government needs defence lands for various developmental works.
The chief minister may also ask the Union finance minister to waive Goods and Services Tax (GST) on beedis.  KCR may also seek funds for Mission Kakatiya and Mission Bhagiratha, the state's irrigation and drinking water schemes.
Last Updated Oct 4, 2019, 11:45 AM IST