TDP's Chandrababu Naidu arrested by Andhra Pradesh police in skill development case
Chandrababu Naidu was arrested by the Crime Investigation Department (CID) in connection with a skill development scam case. Although initially not named as an accused in the FIR, Naidu's arrest was made based on information uncovered during the investigation.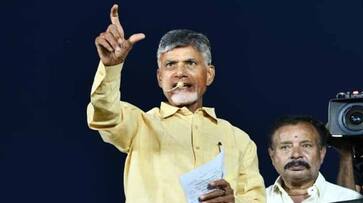 Former Andhra Pradesh Chief Minister N Chandrababu Naidu was apprehended in the early hours of Saturday by the Crime Investigation Department (CID) in connection with the alleged skill development scam case. The FIR, registered by the CID on December 9, 2021, initially did not list Naidu among the accused, naming 25 individuals instead. However, CID authorities asserted that Naidu's arrest was prompted by information uncovered during the investigation.
Deputy Superintendent of Police (DSP) M. Dhanunjayudu served Naidu with a notice under CrPC section 50(1), citing his arrest in connection with crime number 29/2021, which encompasses charges under various sections of the Indian Penal Code (IPC) and the Prevention of Corruption Act, including 120(B), 166, 167, 418, 420, 468, 465, 471, 409, 201, 109, as well as sections 12 and 13(2) read with 13(1)(c)&(d).
A team of CID investigators, in collaboration with the Nandyal district police under the supervision of Kurnool range DIG Raghurami Reddy, arrived at the campsite where Naidu was residing in a bus at 3 am. Naidu was on a statewide tour as part of his party's mass contact program called 'Babu Surety – Bhavisyathu ki Guarantee.'
Drama ensued in Nandyal as a group of law enforcement officials descended upon the area to take the TDP leader into custody during the early hours.
The police encountered strong resistance from TDP members who had gathered in significant numbers. Even the Special Protection Group (SPG) forces guarding Naidu refused entry to the police, citing regulations that prevented anyone from approaching Naidu until 5:30 am.
Ultimately, around 6 a.m., the police approached Naidu's vehicle, removed him, and carried out the arrest.
Naidu is being transported from Nandyal to Vijayawada. Police placed several TDP leaders throughout the state under house arrest. Naidu's son, Nara Lokesh, who was on a padayatra, was also prevented from reaching Vijayawada and was located in East Godavari district.
Naidu stated that he had not committed any wrongdoing, saying, "The police did not present any evidence to suggest any misconduct on my part, and even the FIR lacked substantial information."
Naidu appealed to the public and party members to maintain peace and composure, emphasizing his belief that justice would ultimately prevail.
Last Updated Sep 9, 2023, 8:13 AM IST