Graduate at 11, Tanishq all set to become a doctor at 18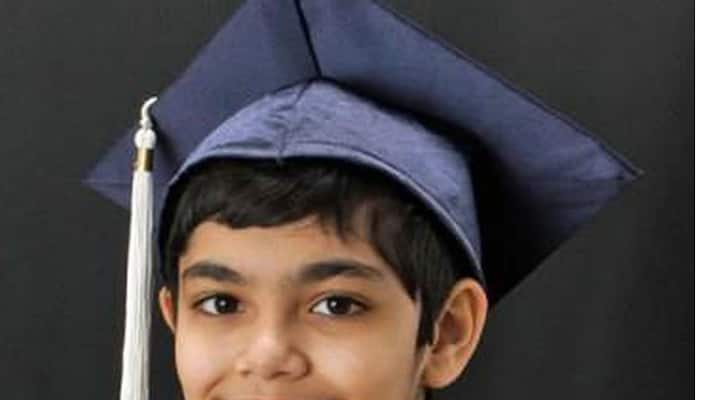 Tanishq Abraham, an Indian-American boy is just 12-years-old and is all set to become a doctor by the time he turns 18. He is the same genius who was congratulated by President Barack Obama after he became the youngest student ever to graduate from a US college last year.
As reported by The Indian Express, he has been accepted to University of California (UC) Davis and received a regents scholarship to UC Santa Cruz. "I think I'll be 18 when I get my MD (medical degree)," Abraham told the Sacramento media on Monday. He further said that he is like any other kid who likes to play video games and likes to learn as well.
Last year he took everyone by surprise when he graduated from a California college with three associate degrees in maths, science and foreign language studies.He had also said that he wants to become the next President of the United States. His mother told the Sacramento media that Abraham joined MENSA, the prominent high IQ society, when he was only four-years-old and has always been ahead of the class. She further said that he asked her to allow him to take a college course when he was just six years old. 
Last Updated Mar 31, 2018, 6:48 PM IST