Swaroopanand Saraswati now blames honeymooners responsible for Kedarnath floods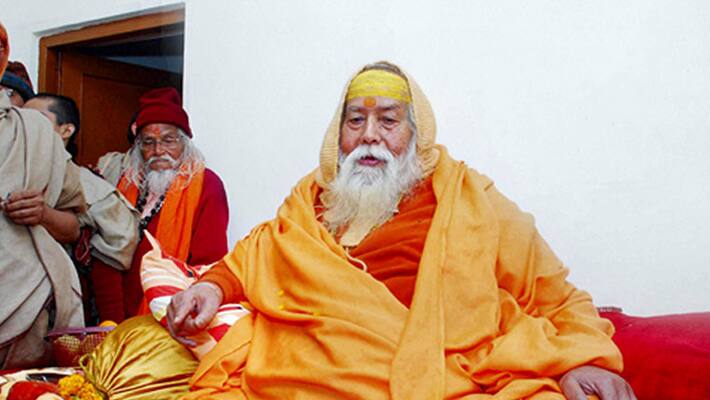 Swami Swaroopanand Saraswati, the Shankaracharya of Dwaraka-Sharda Peeth who triggered national outrage last week by saying that women who worship Saturn (Shani) will invoke rape, now holds honeymooners and picnic-goers responsible for the Kedarnath flash floods in 2013 that killed over 5,000 pilgrims.
According to a report by the Hindustan Times, the 94-year-old 'seer' was quoted saying "People coming from different parts of the country to holy places of Devbhoomi (Uttarakhand) for enjoyment, picnic and honeymoon led to the Kedarnath disaster. Similar incidents could happen if unholy activities are not stopped."
It was just last week that the godman made a controversial remark about women who forced entry into the sanctum of Shani Shingnapur temple in Maharashtra overcoming a 400-year ban, saying "Women should not feel triumphant about visiting the sanctum sanctorum of Shani Shingnapur temple in Maharashtra. They should stop all the drum beating about what they have done. Worshipping Shani will bring ill luck to them and give rise to crimes against them like rape,"
He had later made a remark about Shirdi Sai as well by blaming the "fakir" for the prevalence of drought-like conditions in Maharashtra. He said "the unworthy Sai is being worshipped while the real Gods are ignored. This is happening in Maharashtra and particularly in Shirdi. Hence, Maharashtra is facing drought".
Last Updated Mar 31, 2018, 6:42 PM IST