Raghuram Rajan 'wilfully wrecking Indian economy', says Shocked Swamy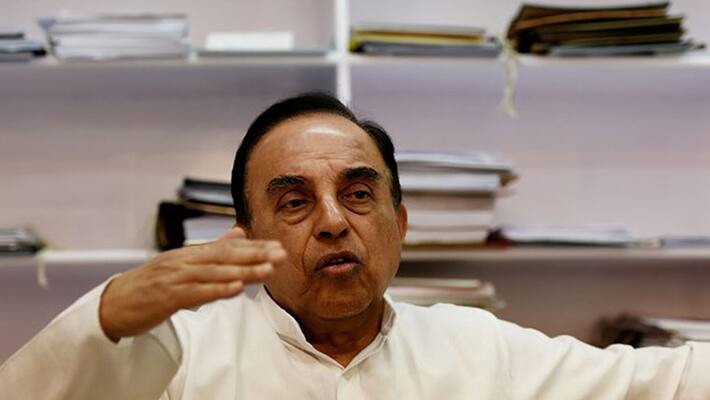 In a fresh salvo at RBI Governor Raghuram Rajan, BJP MP Subramanian Swamy has written to Prime Minister Narendra Modi seeking immediate sacking of the former IMF Chief Economist while alleging he was "mentally not fully Indian" and has "wilfully" wrecked the economy.
Following up his barb against Rajan at the end of Parliament session last week, Swamy yesterday wrote to Prime Minister seeking termination of Rajan's services with immediate effect.
"The reason why I recommend this is that I am shocked by the willful and apparently deliberate attempt by Dr Rajan to wreck the Indian economy," he wrote adding his concept of raising interest rates to contain inflation was "disastrous."
Also, bad loans with public sector banks have doubled to Rs 3.5 lakh crore in two years, he said.
Rajan was appointed RBI Governor by the previous UPA government in September 2013 for a three-year term, which can be extended.
"These actions of Dr Rajan lead me to believe that he is acting more as a disrupter of the Indian economy than the person who wants the Indian economy to improve.
"Moreover, he is in this country on a Green Card provided by the US government and therefore mentally not fully Indian.
"Moreover, he is in this country on a Green Card provided by the US government and therefore mentally not fully Indian.
Otherwise, why would he renew his Green Card as RBI Governor by making the mandatory annual visit to the US to keep the Green Card current?" he wrote.
Swamy had last week stated that Rajan was "not appropriate for the country" as he had in the garb of controlling inflation raised interest rates leading to "collapse of industry and rise of unemployment in the economy."
"The sooner he is sent back to Chicago, the better it would be," he had told reporters in Parliament House.
Rajan is the on-leave Professor of Finance at the University of Chicago's Booth School of Business.
After assuming charge as RBI governor in September 2013, Rajan gradually raised the short-term lending rate from 7.25% to 8 % and had retained the high rates throughout 2014.
He kept the rates high, citing inflationary concerns despite intense pressure from the Finance Ministry and the industry for softening them with a view to boosting growth.
The Governor began the process of lowering the rates in January 2015 and since then it has come down by 1.50 % to 6.50 %.
Last Updated Mar 31, 2018, 7:05 PM IST