Sushant Singh Rajput case: Spiritual guru Mohan Sadashiv Joshi says that he was called to treat Sushant
Thane based spiritual guru Mohan Sadashiv Joshi has said that he had met Sushant Singh Rajput last year. In his meeting with the actor, Joshi had found Sushant to be depressed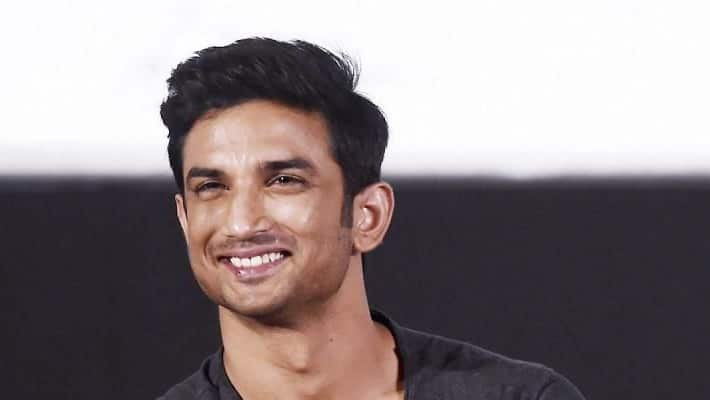 Mumbai: A new plot is revealed every day in the case of actor Sushant Singh Rajput's death. Now Thane based spiritual guru Mohan Sadashiv Joshi has given a statement in the case. According to his statements, Rhea Chakraborty had informed him in 2019 that Sushant was suffering from depression.  After that, he had met the actor on two consecutive days. An important thing to note is that he did not have much conversation with Sushant.
In a conversation with Times Now, Mohan Sadashiv has said that he had met Sushant at his Corner-Stone residence. Joshi says "I had met him of 22 November and 23 November. I had blessed him on 22 November. Then I got a call from Rhea on 23 November and she said that Sushant is fine. That same day I met Sushant again. Three of us had lunch together."
When Joshi was asked if he was contacted by Rhea or he had reached out to Sushant through someone else. On that Joshi says: "I was called by Rhea. I don't advertise myself. People suffering from depression search me on Google and then contact me. Rhea said to me that Sushant is suffering from depression." According to Joshi, he found Sushant in depression after he had met the actor. He treated Sushant for depression and the next day he was informed that Sushant was much better.
According to Joshi, he sends positive energy inside a depressed patient through his hands. Joshi says: "My hands are always hot. This energy goes inside the body of a patient. This energy cures patients . I don't treat patients." Joshi said that he doesn't charge any money for his work. But if someone wishes to give something then he accepts. Joshi said that he doesn't believe in prayers and that he is an atheist.
According to Joshi, Bandra police had summoned him for an investigation. But he could not go. He says: "I am 70 years old. I have undergone angiography surgery. I cannot travel. Whatever I have done is on record and I can produce those records."
Joshi was asked how different is his art from black magic. On that Joshi said: "It can be called white magic. I just bless people. I just meet people and cure them." According to Joshi, before Sushnat he has also treated Dhirubhai Ambani, former CM of Karnataka N Dharam Singh, former Governor of MP Balram Jakhar and many others.
Before this, the news had emerged that a tantric used to hold prayers at Sushant's house. According to the reporters, Sushant's old staff had confessed this to the Patna Police SIT. According to them, Rhea used to call tantric at Sushant's house saying that he will solve the issues by performing prayers.
A few days back the Enforcement Directorate had questioned Sushant's former business manager Shruti Modi and manager Akhilesh. Both had said that all the Rhea used to take all the finance-related decisions on behalf of the actor. Rhea's CA, Ritesh Shah will be questioned again. Before this, Rhea, her brother, her father, Sushant's sister Meetu have also been questioned in the case.
Last Updated Aug 17, 2020, 7:22 PM IST