Supreme Court rejects woman's request to terminate 26-week pregnancy
The Supreme Court on Monday rejected a married woman's request to terminate her 26-week pregnancy stating that the court could not approve an abortion request at this stage of pregnancy.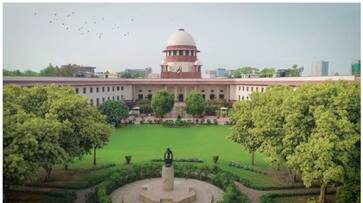 The Supreme Court on Monday rejected a woman's plea to terminate her over 26-week pregnancy on account of her illness. "Medical termination of pregnancy cannot be allowed," CJI DY Chandrachud said while delivering the verdict. The court relied on an All India Institute of Medical Sciences report, which said that the infant has no abnormalities.
"The pregnancy lasts 26 weeks and 5 days. Allowing abortion would be a breach of Sections 3 and 5 of the Medical Termination of Pregnancy Act since there is no imminent risk to the woman and there is no case of foetal abnormalities," according to Chief Justice of India DY Chandrachud.
"We cannot stop the heartbeat," stated the Chief Justice.
The Supreme Court said that the parents of the woman can make the decision of whether to give the child up for adoption.
In the last hearing, the petitioner had requested for permission to kill the child through a court order. The woman, a mother of two, has stated that she is depressed and is unable to take care of a third kid emotionally or financially.
On October 9, the court had allowed her to proceed with the pregnancy. The centre then sought a recall of the order, citing the advice of a panel of doctors at AIIMS Delhi against the abortion. As per the AIIMS report, there is no issue if the woman continues with the pregnancy. The report said she has post partum psychosis but the medication she is taking is not harming the child.
Last Updated Oct 16, 2023, 3:50 PM IST