Station master locked in dirty train toilet, rescued by GRP officials
The passengers had lodged a complaint at the Gorakhpur railway station, but no heed was paid to it.
Officials were even informed about the condition of the toilets in the originating station.
The station master in Bareilly had entered one of the toilets for inspection when he was locked by the passengers.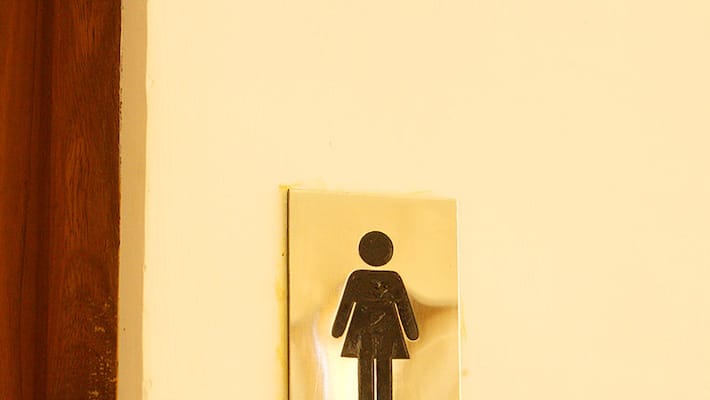 Miffed at the extremely dirty toilets and lack of water in the bogies, passengers of Saharsa Anand Vihar Special (004423) train locked up the station master of Bareilly in a toilet. The train was travelling between Saharsa (Bihar) and Anand Vihar (Delhi) and passes through Bareilly junction every Tuesday and Saturday. However, after a delay of over 26 hours 50 minutes, it had reached the station only on Wednesday. 
According to a report by the Times of India, all the 32 toilets in the train's 8 reserved compartments did not have water and were emanating extreme stench. Railway officials said that they were informed about the filthy toilets at the train's originating point and a complaint was also lodged at the Gorakhpur station, but authorities did not pay any heed to it. 
Bareilly station master Ravindra Kumar, speaking to the media, said, "Seeing the passengers angry, I entered one of the toilets to take stock of the situation. But they locked me in.The washroom was extremely dirty . I vomited soon after I entered. I informed the Railway Protection Force (RPF) and GRP over phone who rescued me."
It was later claimed that the officials had assured passengers of filling up eight tanks in four coaches in Bareilly and the remaining ones would be filled in Moradabad, which is an hour and a half's journey from Bareilly. According to a report by the newsolive.com, no charges were pressed against the passengers. Instead, the station master ensured that the toilets were cleaned before the train left the station. 
The station master said, "The train was already running very late. Stopping it to fill all the tanks would also delay other trains. But the passengers were adamant to fill all the tanks in Bareilly. It was difficult to identify the miscreants. So, no complaints were lodged."
Last Updated Mar 31, 2018, 6:55 PM IST