Sri Rama Sene founder Promod Muthalik says, traitors should be shot dead
Condemning the pro-Pakistan chants by 19-year-old Amulya Leona, Sri Rama Sene founder and right-wing Hindu leader Promod Muthalik has said Amulya Leona and such traitors must be shot dead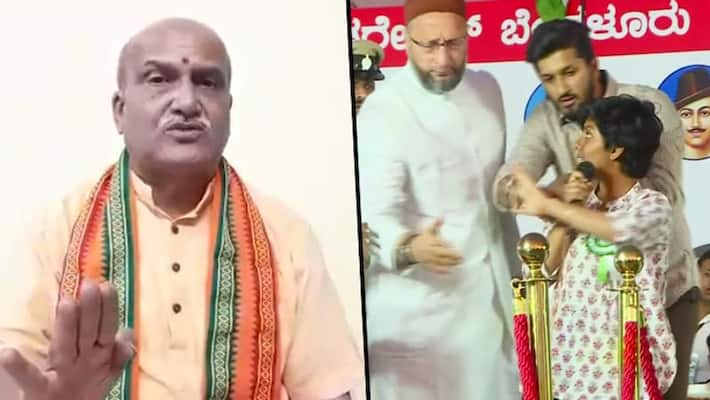 Coming down heavily on Amulya Leona, who raised pro-Pakistan slogans in Bengaluru on February 20, Sri Rama Sene patriarch and founder Promod Muthalik demanded a police encounter with respect to those who raise pro-Pakistan slogans.
On February 20, 19-year-old Amulya Leona from Chikkamagaluru said, "Pakistan Zindabad," during the anti-CAA, NRC and NPR rally held at Bengaluru's Freedom Park in which AIMIM chief Asaduddin Owasi was also present.
Muthalik, who showered harsh criticisms, demanded stringent action against persons who indulge in anti-Indian activities.
Referring to these slogans as an anti-national virus, he urged followers to be alert.
Muthalik said such matters should not be dragged much in the court and further demanded a life term in jail.  Muthalik spoke in Dharwad, Karnataka, and the video of it is going viral on social media. 
"
Apart from Muthalik, leaders like former union minister and Uttara Kannada MP Ananth Kumar Hegde and Karnataka Rakshana Vedike chief Praveen Shetty also have demanded stringent action against Amulya.
Last Updated Feb 21, 2020, 10:46 AM IST