Spy ring busted: Pakistan High Commission staffer detained
35-year-old Mehmood Akhtar is Pakistan envoy Abdul Basit's staff.
He was detained and released as he enjoys diplomatic immunity.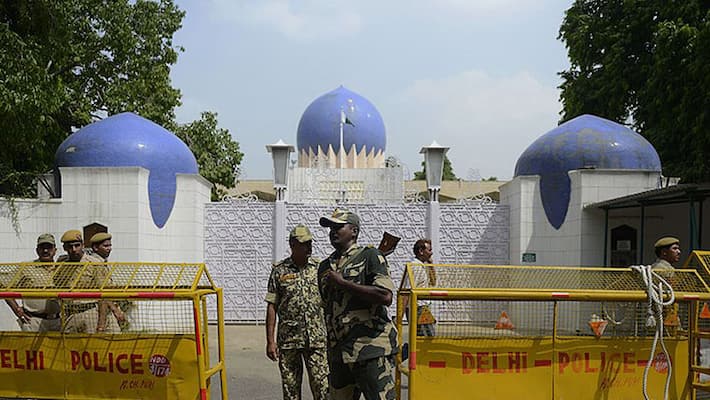 A Pakistan High Commission staffer along with at least two others were detained by Delhi for espionage.
35-year-old Mehmood Akhtar, who is Pakistan envoy Abdul Basit's staff was in possession of highly classified army-related documents. The Intelligence Bureau had been tailing him for weeks, before taking him into custody. Akhtar was remanded at Chanakyapuri police station under the espionage charge on Tuesday morning.
The Delhi police later had to let him off he enjoys diplomatic immunity on Indian soil, CNN-News18 reported. He will be sent back in 48 hours.

Following the development the Ministry of External Affairs (MEA) has summoned Pakistan's High Commissioner Abdul Basit.
According to CNN-News18, the Delhi police found maps and details of force deployment on Akhtar. The TV channel also quoted sources as saying that Akhtar was on Pakistan ISI's payroll.
The Crime Branch also had arrested two persons, residents of Rajasthan, for allegedly passing on sensitive information to the staffer.    
Pakistan High Commissioner Abdul Basit has been summoned by the Ministry of External Affairs.


"The spies are residents of Rajasthan working for Pakistan's ISI. The spies were in touch with the staff here at Pakistan High Commission and were providing sensitive information," said a senior police officer.
Those arrested have been identified as Maulana Ramzan and Subhash Jangir. 
Last Updated Mar 31, 2018, 6:42 PM IST