SPG chief Arun Kumar Sinha, responsible for PM Modi's protection, passes away
SPG chief Arun Kumar Sinha passed away on Wednesday (Sep 6) at a hospital in Gurugram, Haryana. A 1987 Kerala cadre IPS officer, he was in charge of the Prime Minister's security wing.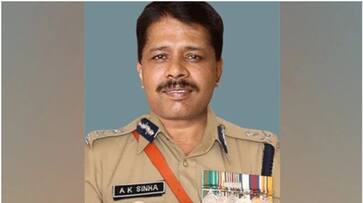 The Special Protection Group's (SPG) Director, Arun Kumar Sinha, passed away on Wednesday at a hospital in Gurugram, Haryana. He was ill at age 61. Sinha was an IPS officer from Kerala's 1987 batch. The length of his service was recently extended. 
Sinha has been working as an SPG Director since 2016. He died after battling with cancer in Gurugram. Sinha completed his studies in Jharkhand. In Thiruvananthapuram, Arun Kumar Sinha held various roles with the Kerala Police, including DCP Commissioner, Range IG, Intelligence IG, and Administration IG. Arun Kumar Sinha, who was in charge of law and order at the time, managed to apprehend the assassination attempt on Abdul Gayoom, the president of the Maldives.
He was instrumental in resolving significant cases including the letter bomb case and the email death threats against the Prime Minister and the President. When Sinha was the police commissioner for the city, the Crime Stopper programme was implemented. Additionally, Sinha was awarded the President's Medal for Meritorious Service.
 
SPG is in charge of providing close protection for the current and former prime ministers of India, as well as for their close relatives. Since its founding in 1985, SPG has offered security to its protectees in their place of business and residence, at social events held nearby, and while on both internal and foreign trips.
Last Updated Sep 6, 2023, 10:52 AM IST