He was the People's President
Dr Kalam was a Youth icon who influenced many youngsters to pursue their dreams
He genuinely treated his staff and colleagues with affection and not with an obligation that arises out of the position he was in
He was an apolitical president; not one to involve himself in politics to forget the greater good
1. A President who loved science and put India on a path to progress
Dr. Kalam is known as the father of Indian Missile Technology and has played a prominent role in India's 1998 nuclear weapons tests. To his fame is the Agni India's first ICBM (Intercontinental ballistic missile). It took ten years, but nevertheless he stayed by his project. It was due to his intensive technical and political help in Pokhran-II nuclear tests that India succeeded in completing the project. 
2 Kalam was nominated for Youth Icon of the Year award by MTV in 2003 and 2006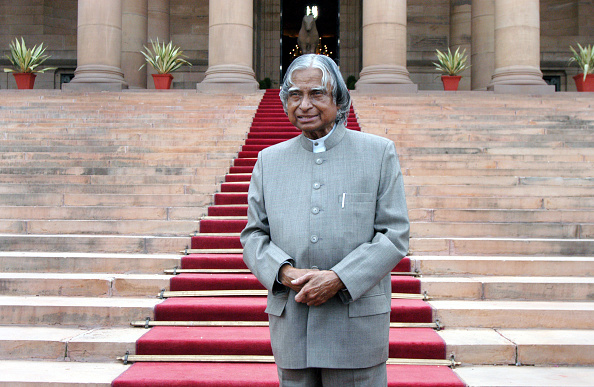 His age was 73 and 76 respectively then. He by no means fits the category of Youth, but his immense relatability to the youngsters of the Nation earned him this award. Dr Kalam was convinced that children were our future and that we had to ignite their minds. Even after serving his term as President of India, Dr Kalam became a visiting professor to many Indian colleges and universities including the Indian Institute of Management, Ahmedabad and Indore. He had also served as the Chancellor of Indian Institute of Space Science and Technology, Thiruvananthapuram. Aerospace Engineering at Anna University(Chennai) and JSS University (Mysore).
3. Dr. Kalam was a great inspiration to many, especially kids, and always inspired them to dream big and achieve great goals in life.
"I will not be presumptuous enough to say that my life can be a role model for anybody; but some poor child living in an obscure place in an underprivileged social setting may find a little solace in the way my destiny has been shaped." – Dr. APJ Kalam
4. A man who dared to think differently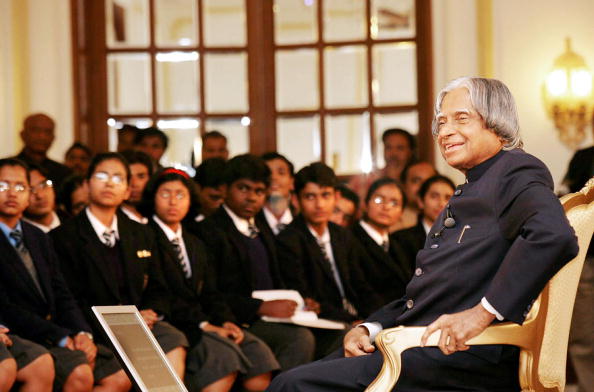 The important aspect of creativity is: seeing the same thing as everybody else, but thinking of something different. 
Every one remembers him as the President who cared about children's dreams and he was not one of those who stayed cooped inside Rashtrapati Bhavan and left only for political commitments. His commitment was to the nation, whose dreams he wholeheartedly encouraged. His upbringing, his struggles etc are extremely relatable to the people. Even though he is no longer there, his work, his books and his quotes inspire many people.
5. Dr Kalam was the ideal apolitical President and discharged his constitutional duties extremely well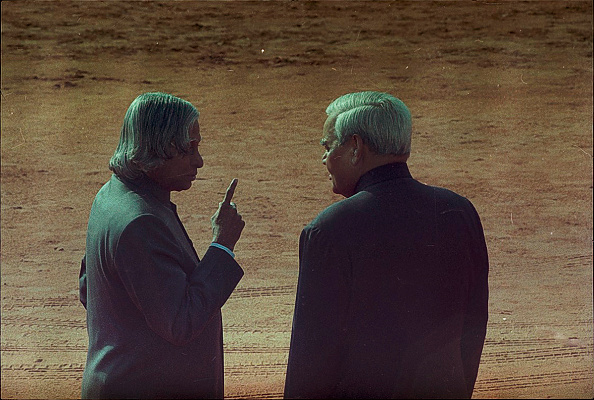 Kalam rightfully earned the title of "The People's President". Unlike others he made sure that the nation's interests were kept ahead and political parties came later. If a bill was not beneficial to the nation, he used to say 'No', rather than bending to political pressure.
6. A tale of love and concern
He was the President of India and throughout his career he has held many important and high-profile positions and everyone who worked with him, has tales of his goodness to narrate. He was a kind, considerate and very approachable person. A story which is very well known is during his DRDO days.  When a subordinate of President Kalam at DRDO asked to leave early to take his children to an exhibition, Kalam accepted the request. But the subordinate got too engrossed in his work and he failed to take his children to the exhibition. When the man reached home and apologised for not being able to carry out his parental duties. His surprised wife told him how Dr Kalam  had come and himself had taken the kids to the exhibition.