Siddaramaiah dejected after DK Shivakumar's release: health minister Sriramulu
Siddaramaiah had made sure that the first list of candidates for by-polls was released when DK Shivakumar was serving in jail and is unhappy with DK Shivakumar getting bail, says Sriramulu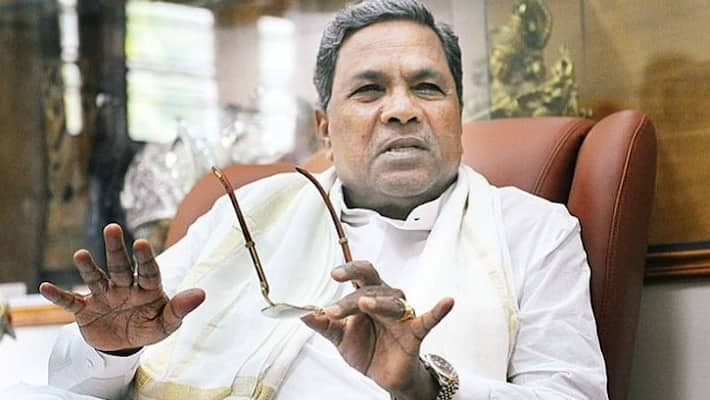 Chitradurga: Health minister B Sriramulu took potshots at opposition leader Siddaramaiah over DK Shivakumar's release from jail.
"Former chief minister Siddaramaiah got his way and made sure their first list of candidates for by-polls was released even before DK Shivakumar got out of jail. Now that DK Shivakumar is out on bail, Siddaramaiah is upset with the happenings", said Sriramulu.
Sriramulu who spoke to the media said, "Siddaramaiah, who thought DK Shivakumar would be behind bars for few more days is now disappointed. That's the reason he makes baseless remarks."
Sriramulu also reacted on the CM's alleged audio tape controversy and said the audio tape is a created one.
"There is no one in BJP who wants to bring down BS Yediyurappa from his position. The alleged audio tape of CM BS Yediyurappa is fake. It's not just the state unit probing the matter, but high command too is taking note of it. The high command is also probing the alleged audio tape."
When questioned about Siddaramaiah's remarks on BJP, Sriramalu said "Siddaramaiah is trying to create a rift within the state unit. He is trying to create misunderstandings in the BJP unit by dragging Basavaraj Bommai and Lakshman Savadi into the audio tape case.
Sriramulu also spoke about government's efforts to help flood victims and said, "Government has done its best to help the flood victims and the victims are receiving the relief fund. All the district in-charges and minister are doing their work and helping the flood victims return to normal life. The people of Karnataka are happy since Yediyurappa government came into existence."   
Ramulu sounded confident of winning the bypolls and said they have a strategy planned to emerge victorious.
"Bypolls are around the corner and we have a strategy to win the polls. We are sure to win in all constituencies. Even though the opposition may try to do anything to win by-polls, the people will favour the ruling government."   
Last Updated Nov 5, 2019, 3:39 PM IST