Show Trump Indian toilets: Video of maulana's speech sparks controversy
The focus at an anti-CAA rally in Karnataka suddenly turned towards the visit of Trump. This, due to a Bengali maulana who took a jibe at the US President's arrival and asked the Indian government to show him Indian toilets instead of the Taj Mahal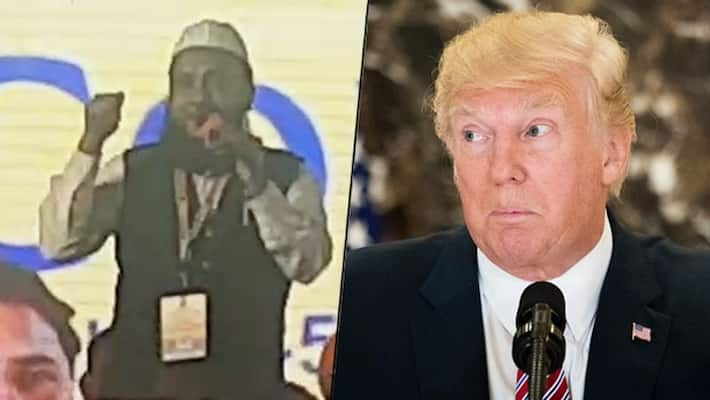 A maulana from Kolkata has sparked controversy after asking the Indian government to show Trump Indian toilets during the US President's visit.
The maulana who was invited to address the anti-CAA rally as Basavakalyan in Bidar district criticised American President Donald Trump and his visit to India.
The maulana without naming the Prime Minister said, "you have built many toilets, show that to Trump and tell Trump that this is what is being done in India".
"
The maulana further added that it's been three months and women are sitting at Shaheen Bagh as a mark of protest. He also thanked the Supreme Court. "I want to offer thanks to Supreme Court as it took the initiative to send two persons to talk to protesters, which actually should been have done by home minister Amit Shah", he stated.
The video of the maulana speaking has upset many netizens who have expressed anger at his statements. His speech has gone viral on social media.
Last Updated Feb 24, 2020, 12:07 PM IST