Shashi Tharoor cornered, Republic releases new explosive evidence on Sunanda murder case
Sunanda allegedly had a showdown with her husband minister Shashi Tharoor over an alleged affair with Pakistani journalist Mehr Tarar
Sunanda messaged Republic's reporter Prema at 4.10 am on January 17 to come see her. She had also asked Prema to meet her on January 15
On the evening of January 17 Sunanda Pushkar's dead body was found in room 345 of Leela Palace. But Sunanda and her husband Shashi Tharoor were staying in room 307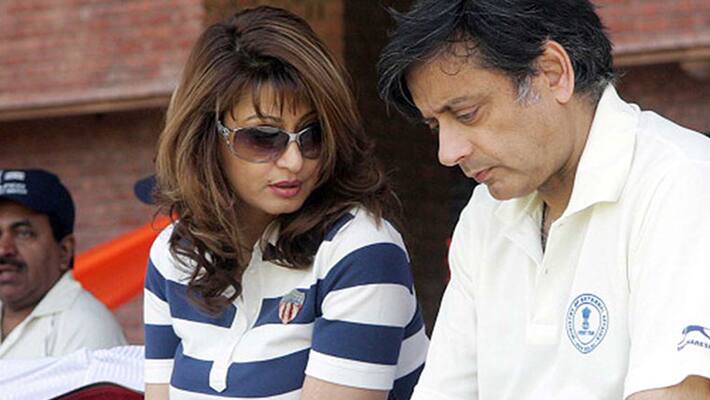 In an explosive report by Republic, the Sunanda Pushkar tapes revealed Sunanda's body was moved from room 307 to room 345.
In the audio tapes, Republic's Prema Sridevi spoke with Sunanda Pushkar two nights before her body was found. Sunanda seemed desperate to talk to her and had even sent a text message in the early morning of January 17, the day of Sunanda's death.
On January 15, 2014, at 5.45 pm Sunanda allegedly had a showdown with her husband minister Shashi Tharoor over an alleged affair with Pakistani journalist Mehr Tarar and checked into the Leela Palace in South Delhi. She took away Tharoor's phone and went public on Twitter about his affair. She also accused Tarar of ensnaring and stalking her husband. Tharoor claimed that his phone was hacked.
At 9.30 pm the same day, Prema calls Sunanda. Sunanda says that she is very sick because of the pest control in her room and hence will not be able to talk. However, during the conversation, Sunanda does agree to speak to Prema and asks her to come to the ninth floor of the Leela Palace. 
Prema reaches room 307 and calls Sunanda again, but her call goes unanswered. She calls Shashi Tharoor's assistant Narayan, but he tells that Sunanda will not talk to anyone. Prema barges into room 307 as Sunanda clearly wanted to talk to her. But she is stopped by Tharoor's aide RK Sharma. Tharoor is also inside and tells her not to report the story.
Later Shashi Tharoor and Sunanda Pushkar issued a joint statement talking about "unauthorised tweets" from their accounts.
On January 17, 2014, Prema received a text from Sunanda asking her to come immediately at 4.10 am. Prema saw her message at 7 am and contacted Narayan, he said that Sunanda was sleeping. He told Prema that she was awake all night. After further prodding, Narayan revealed that Sunanda and Tharoor had been fighting all night. Prema asks Narayan about the room number they are staying in. Narayan tells it is Room 307.
Prema tries to talk to Sunanda several times during the day, but Narayan tells her that Sunanda is sleeping. Tharoor gets ready for as press conference, but mysteriously sends Narayan away to get Sunanda's clothes. Later Sunanda's death is announced. But the report said that Sunanda's body was found in room 345. Further investigations showed that it took only three minutes to reach room 307 to room 345.
Republic claims that Tharoor tried everything possible to make it look like a natural death. Prema went to the police with the audio tapes and further evidence, but the police neglected the evidence and said that she died of natural causes.
Republic has decided to make the tapes public to stop what they claim is a gross injustice and has asked for fresh investigations in the case.
Last Updated Mar 31, 2018, 6:33 PM IST