Shah, Jaitley produced 'forged' degrees of PM: AAP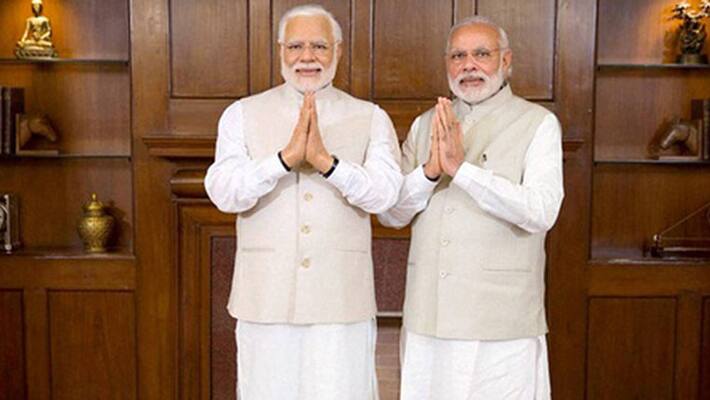 Addressing a press conference here, AAP leader Ashutosh said Modi's name does not match in the BA mark sheets and that of the MA degree and even claimed that there were discrepancies in the year of passing as well.
    
"Nakal ke liye bhi akal ki jarurat hai (One needs brains even to copy). The BA mark sheet is dated 1978 while the degree is of the year 1979. His name in the BA mark sheet is Narendra Kumar Damodardas Modi while in Masters degree, it is Narendra Damoderdas Modi," said the AAP leader.
    
He said there were discrepancies in the PM's name even at the BA level with it being recorded as 'Narendra Kumar Damodardas Modi' in one of the mark sheets while it was spelt as 'Narendra Damoderdas Modi' in the degree certificate.
    
Even in BA mark sheets, another AAP leader Dilip Pandey said, surname is spelt "Modi" in one case while it changes to "Mody" in another.
    
PM Narendra Modi's degree copies released today. Shutting mouths of those doubting the most brilliant politician! pic.twitter.com/rRqYM0KpDd

— Kiran Kumar S (@KiranKS) May 9, 2016
Ashutosh said striking off the part of one's name was not possible without an affidavit and asked Jaitley and Shah to produce a copy of the affidavit.
    
"His MA degree says he had done his post-graduation in 'entire political science'. Is that even possible? There are a lot of glaring discrepancies in his degrees and masters' degree," said Ashutosh.
    
The AAP leader also said Modi had failed once while doing the BA degree.
    
"We have proved that the degrees are forged. Amit Shah, Arun Jaitley and Modi should apologise for this forgery which is a crime," Ashutosh added.
    
He said he has filed RTI seeking copies of enrolment register and convocation register for PM's degree from Delhi University.
  
He also asked the BJP leaders to come with the AAP leaders to Delhi University and jointly check out the facts about Modi's educational documents there.
    
Earlier in the day, BJP chief Amit Shah and Finance Minister Arun Jaitley displayed Modi's degrees during a press conference and demanded an apology from Delhi Chief Minister
Arvind Kejriwal accusing him of defaming the Prime Minister.
Last Updated Mar 31, 2018, 7:03 PM IST