Second coronavirus case reported in Andhra Pradesh
Andhra Pradesh recorded the second case of coronavirus with a 23-year-old student. The victim has a travel history to London.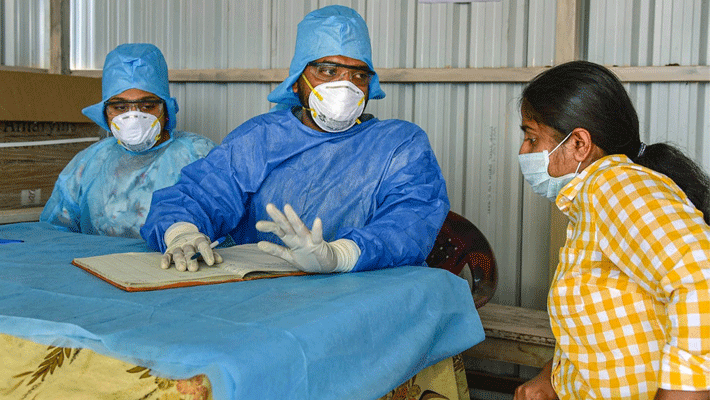 Vijayawada: A 23-year-old student, who recently returned from London, tested positive for the coronavirus in Andhra Pradesh's Prakasam district. With this, Andhra Pradesh recorded the second case of coronavirus. According to reports, the youth is being treated at the isolation ward in the Rajiv Institute of Medical Sciences (RIMS), Ongole.
The student returned to his native place in Ongole town on March 13. According to sources, the youth landed in Bengaluru in Karnataka and from there he went to Hyderabad in Telangana and reached Ongole in a cab. 
In two days, the youngster started complaining of high fever, dry cough and cold and was shifted to the isolation ward at RIMS on Monday. On the same day, his samples were taken and sent for tests and thereafter he tested positive for coronavirus. 
The total number of confirmed coronavirus cases in the country mounted to 169 after 7 Indonesian nationals were tested positive for Covid-19 in Telangana. 
While coronavirus cases are rampant across the nation, four passengers were reportedly accused of jumping quarantine on Wednesday. The four passengers were deboarded from the Mumbai-Delhi Garib Rath train in Mumbai for allegedly jumping quarantine, Western Railway officials sources said.
Last Updated Mar 19, 2020, 1:00 PM IST