SC to hear another plea on bringing back Kohinoor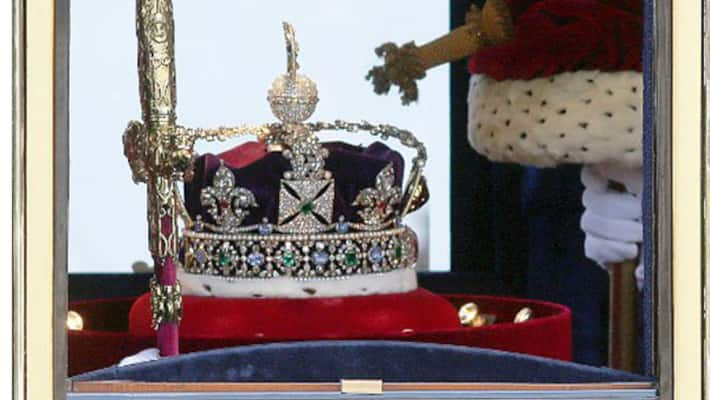 The Supreme Court has agreed to hear another plea seeking a direction to the Centre to try to bring back the Kohinoor diamond from the United Kingdom and tagged it for hearing with a similar pending PIL.   
A three-judge bench comprising Chief Justice T S Thakur and Justices A M Khanwilkar and D Y Chandrachud said it would hear the plea along with other pending PIL on the issue.   
The fresh plea has been filed by 'Heritage Bengal', a registered organisation, through its lawyer Danish Zubair Khan.   
Senior advocate Soumya Chakraborty, appearing for the organisation, said the Centre be asked to try to bring the precious diamond back.   
"India won independence in 1947. But successive Governments at the Centre have made little or no attempt to bring back the Kohinoor Diamond from the United Kingdom to India, the place of its origin.
Whenever issues have been raised, Central Governments maintained on the floor of Parliament or in reply to RTI queries that Kohinoor is an Indian artefact but claims for repatriation thereof cannot be made for the same is not covered by the UNESCO Convention,1972.
"However, Central Governments also claimed that they were always in touch with their counterpart in London," the PIL said.   
The petition said the Kohinoor, "the Diamond of Diamonds is an integral part of Indian cultural heritage" and every citizen has a "fundamental right to live with dignity".   
"The lackadaisical approach of successive Governments in making positive and meaningful diplomatic parleys has not been in the national interest. All attempts on the part of the petitioners and other right thinking persons to activate the Central Government have failed," it said.    
The previous PIL on the issue was filed by 'All India Human Rights and Social Justice Front'.   
The Centre had earlier told the Supreme Court that Kohinoor was neither "forcibly taken" nor "stolen" by British rulers but given to the East India Company by the rulers of Punjab.   
The apex court had then asked whether the government was willing to stake a claim to the Kohinoor, one of the most valuable diamonds in the world.   
Solicitor General Ranjit Kumar had then said that the demand to get back Kohinoor had been raised time and again in Parliament.
Last Updated Mar 31, 2018, 7:05 PM IST