Saviours during lockdown: Gynaecologist rescues woman who almost lost baby in belly
Kishore Choudhury, a gynaecologist saved a life of a newborn. Not only did he save the life of a newborn, he also paid the bills at the nursing home, where the woman underwent an operation. The act of the doctor was nothing short of a miracle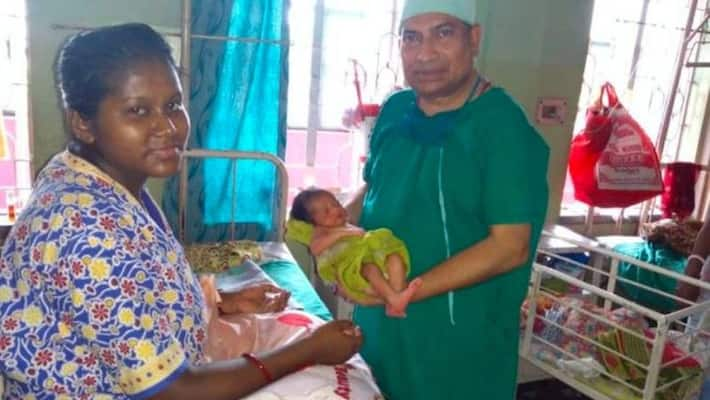 Kolkata:
There is news of death due to hunger in this lockdown situation. Similarly, news of lack of treatment has also made headlines. Shikha Mondal, wife of Gour Mondal was pregnant and her due date was April 7. On this day, Shikha realised the baby had stopped moving inside her belly. She was taken to the Bangur Hospital from her residence in Kabardanga, Thakurpukur.
Upon reaching Bangur, they found out that the hospital is totally packed with COVID-19 patients. There was no facility for pregnant women. Gour somehow managed to obtain the number of a gynaecologist, Kishore Choudhury. Shikha was then taken to Kishore. The doctor suggested she undergo an operation immediately, which was next to impossible with the current set up.
Kishore turned out to be a saviour and took Shikha to a nursing home. On the way to the nursing home, he picked up an anaesthetist. After a successful operation, Shikha gave birth to a boy.
The ordeal for Gour was not over though. He was concerned and tensed about the nursing home fees as he is poor.
Fortunately for him, Dr Kishore did not charge him fees of the operation, and cleared the bills at the nursing home.
People like Kishore Choudhury are the need of the hour in such a pandemic and lockdown situation.
Last Updated Apr 14, 2020, 6:15 PM IST