Rs 2.8 lakh cash seized from DMK MLA in Nanguneri ahead of elections
Elections to the Nanguneri Assembly and Vikravandi seats are drawing near. The villagers who have boycotted the elections caught DMK cadres with cash. The election flying squad believe that the cash was kept for distribution amongst voters.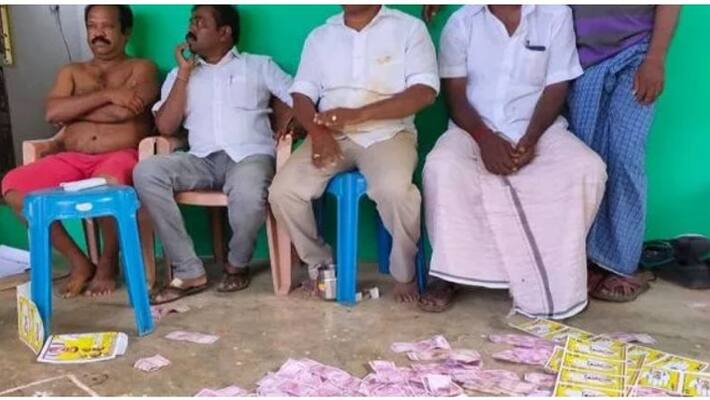 Nanguneri: Polling to the Nanguneri assembly and Vikravandi Assembly seats are just around the corner. At such a time, unaccounted cash worth Rs 2.78 lakh has been seized from DMK cadres. 
Villagers from Moolakaraipatti in Nanguneri reportedly surrounded a house and seized Rs 2.78 lakh in unaccounted cash from DMK and Congress cadre, as well as from DMK Periyakulam MLA KS Saravana Kumar. 
The cash was allegedly in Rs 2000 currency notes. The incident took place around 4 pm on Thursday. A flying squad team rushed to the spot and conducted inquiries. 
However, the MLA and cadre have reportedly claimed that the cash was for their personal use. The DMK cadres alleged that not only did the villagers take their money, but also attacked them. 
According to reports, nearly 200 voters from the Devendra Kulla Vellalar community are boycotting the Nanguneri Assembly constituency polls. A section of the caste has sought to be removed from the Scheduled Caste list and re-classified. 
Earlier, AIADMK cadres were booked for reportedly attempting to bribe voters with Rs 39,000 in cash. A total of Rs 3,98,700 has been seized from political parties from four seizures.
The DMK-Congress alliance is fielding DMK's Villupuram treasurer N Pugazhendhi from Vikravandi and Congress' R Manohar from Nanguneri. Meanwhile, the AIADMK is fielding MR Muthamizhselvan from Vikravandi and V Narayanan from Nanguneri. 
While Seeman's Naam Tamilar Katchi is contesting the polls from both seats, Kamal Haasan's Makkal Needhi Maiam and TTV Dhinakaran's Amma Makkal Munnetra Kazhagam have opted out.
Polling will be on October 21 and results for both polls will be announced on Thursday, October 24.
 
Last Updated Oct 18, 2019, 1:07 PM IST