Rs 1.25 Cr paid by Honeypreet Singh to spark riot: Cops
The plan to spark riots in Rohtak was designed just a few days before the arrest of Gurmeet Ram Rahim Singh.
This was revealed by his driver Rakesh Kumar.
Rakesh Kumar has been taken in custody.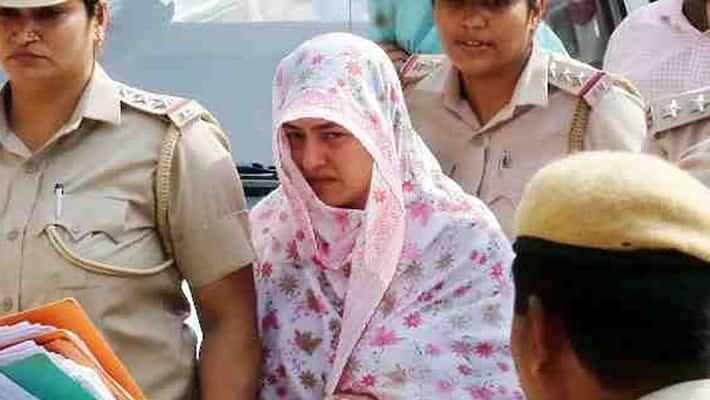 A few days after Honeypreet Singh surrendered to the police, it has come to light that she had paid Rs 1.25 crore to the Dera Sacha Sauda's Panchkula branch head Chamkaur Singh. It has also been revealed that the plot was designed at the dera headquarters in Sirsa, just a couple of days ahead of the Dera chief's arrest on August 25.
Gurmeet Singh's driver Rakesh Kumar is said to have divulged the details of the meeting and is now in the custody of the SIT. Police believes that the money was used to spark unrest in Panchkula.
Self-styled godman Gurmeet Ram Rahim Singh has been jailed for 20 years on charges of raping two women 15 years ago. He has also been fined  Rs. 15 lakh in each case, of which 14 lakh will be given to each of the women. Following his arrest and conviction, massive riots broke out in the Panchkula, Rohtak, Chandigarh region, which led to the death of hundreds of people and injury of thousands. Police was bound to use force and tear gas to disperse the swelling crowd. 
A few days following his conviction, police raided his headquarters to find petrol cans and sticks. 
Last Updated Mar 31, 2018, 6:49 PM IST