Rishi Kapoor criticises Congress; gets stoned in return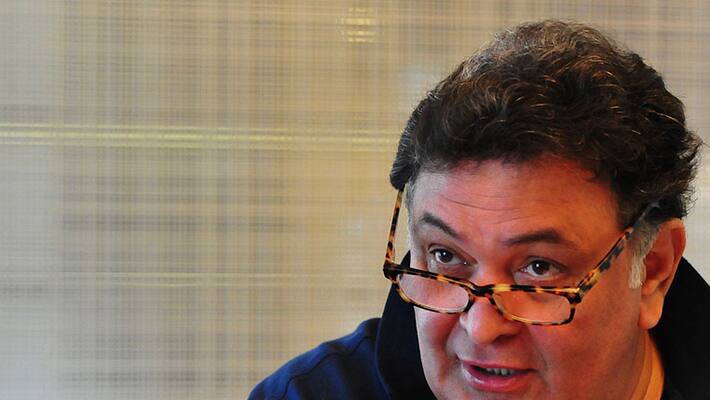 Bollywood actor Rishi Kapoor today targeted the Congress over the practice of naming all the major assets of the country after the Nehru-Gandhi family during its rule, triggering an outcry from the party.

Congress workers staged a protest outside Kapoor's house in suburban Bandra in Mumbai and also pelted stones and shouted slogans to protest his slew of tweets against the Nehru-Gandhi family.
    
The 63-year-old actor, who had in the recent past, been critical of the saffron forces on issues like intolerance, picked up the Congress for his attack this time.
    
Kapoor said prominent places should be named after those who worked for the welfare of the country. "Change Gandhi family assets named by Congress. Bandra/Worli Sea Link to Lata Mangeshkar or JRD Tata link road. Baap ka maal samjh rakha tha? (Did they consider it family property?)
    
"If roads in Delhi can be changed why not Congress assets/property ke naam? Was in Chandigarh wahan bhi Rajeev Gandhi assets? Socho? Why? (sic)," the actor tweeted.
    
The "Kapoor & Sons" star said people from the film industry should also have buildings named after them.
    
"We must name important assets of the country who have contributed to society. Har cheez Gandhi ke naam? I don't agree. Sochna log!
    
"Film City should be named Dilip Kumar, Dev Anand,Ashok Kumar ya Amitabh Bachchan ke naam? Rajeev Gandhi udyog Kya hota hai? Socho doston!" he said.
    
Kapoor said even Delhi's international airport should be named after personalities like Bhagat Singh or Bhimrao Ambedkar.
    
"Why Indira G Airport International? Why not Mahatma Gandhi or Bhagat Singh Ambedkar or on my name Rishi Kapoor. As superficial! What say?" he tweeted.
    
The actor said his father - actor-filmmaker Raj Kapoor - has done more good to the country than any politician.
     
Reacting to Kapoor's tweets, Congress spokesperson PC Chacko, without naming the actor, said it was merely an attempt by some people to get into the good books of BJP.

"This is a cheap game that some people are playing".
     
Another spokesperson Manish Tewari sarcastically wondered if Kapoor had any role to play in public life.
    
"After Bobby, I have not heard him. Does he have any role to play in India's public life," he said. Bobby was Kapoor's debut movie as a lead actor.
      
Last Updated Mar 31, 2018, 6:51 PM IST