RAISE 2020: PM Modi to inaugurate artificial intelligence global virtual summit on October 5
In a bid to promote the use of Artificial intelligence for social transformation in the world, Prime Minister Narendra Modi will inaugurate mega virtual summit RAISE 2020- 'Responsible AI for Social Empowerment 2020' on Monday at 7 pm.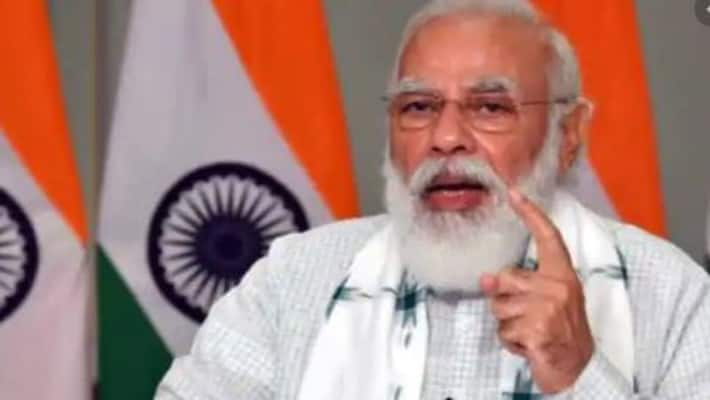 New Delhi: The Ministry of Electronics & IT is hosting a global virtual summit on Artificial Intelligence (AI) – Responsible AI for Social Empowerment (RAISE) 2020 – starting today. The virtual event will kick off at 7 pm IST today (October 5), and will go on till October 9.
The summit will be inaugurated by Prime Minister Narendra Modi via a virtual address.
Also read: Bihar election 2020: LJP not to contest under Nitish Kumar's leadership; to still support BJP
As per a release shared by the Prime Minister's Office (PMO), the summit will be a global meeting of minds to exchange ideas and chart a course for using artificial intelligence for social transformation, inclusion and empowerment in areas such as healthcare, agriculture, education and smart mobility, among other sectors.
"Directed by the Prime Minister's vision, India will soon stand out in the international community not just as a leader in the Artificial Intelligence field, but also as a model to show the world how to responsibly direct AI for social empowerment," the release said.
In June, India along with Australia, the United States, the United Kingdom, Canada, France, Germany, New Zealand and others joined together to create the Global Partnership on Artificial Intelligence (GPAI) for the responsible development and use of AI.
In keeping with the theme of 'Responsible AI for Social Empowerment', RAISE 2020 hosts an exciting line-up of leaders, policy designers, innovators and other diverse stakeholders, who contribute to the discourse on the potential of artificial intelligence for promoting public good across domains, such as health, education, mobility, agriculture etc.
In the RAISE 2020 virtual summit, over 38,700 stakeholders from academia, the research industry as well as government representatives from 125 countries have registered to participate.
Last Updated Oct 5, 2020, 11:21 AM IST