Railways officials go all-out to reach people on International Level Crossing Awareness Day
International Level Crossing Awareness Day was observed all over the world on June 11 with the aim to raise awareness about the dangers associated with the road/rail interface level crossings.


Bengaluru: South Western Railway observed International Level Crossing Awareness Day on June 11. The aim was to educate people on what to do while going across a Railway Level crossing, and to promote awareness of safety in and around level crossings gates.
International Level Crossing Awareness Day was observed by all the three divisions Hubballi, Bengaluru and Mysuru divisions of SWR.  SWR is one of the first Railways to eliminate all unmanned level crossing gates by construction of ROBs/RUBs, Limited Height Subways and manning of all level crossings. 
Presently all level crossing gates on SWR are manned by Gatemen or Gatemitras. Safety at level crossings is one of the focus areas of the Minister of State for Railways and all efforts are being taken to construct ROB/RUB subways where ever Train Vehicle Units (TVU) are more than 1 lakh, and on a cost-sharing basis with state governments where there are lesser TVUs.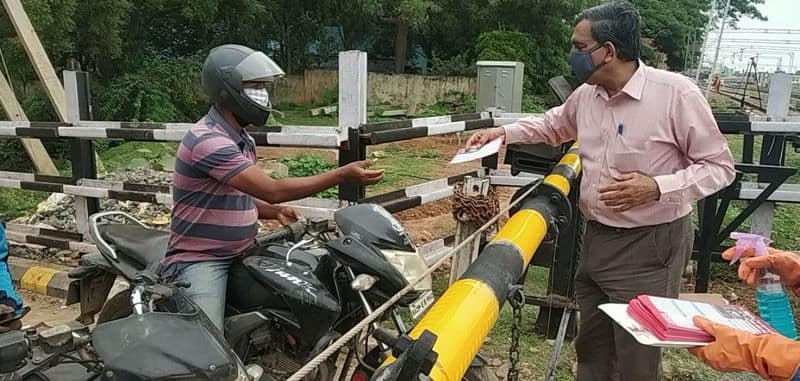 On Level Crossing Awareness Day, the officers of the Headquarters directly connected with road users and distributed safety pamphlets at level crossing gates.  Safety banners were posted at prominent locations informing people about the importance of following the signals at level crossing gates and not to leap over/under gates. MAV Ramanujan PCSO SWR along with Sr DSO/UBL conducted campaigns at LC Gates No 297/T Dharwad Traffic gate and distributed pamphlets that call for observing road warning boards, obeying road signals and not using head/earphones and being alert when driving/riding. In addition to distribution and awareness at LC gates, pamphlets were distributed at RTO offices, petrol bunks, auto stands, buses, and main roads and streets of Hubballi.
In view of precautions to be taken for prevention of COVID-19, care was taken to ensure social distancing and wearing of masks while conducting this awareness campaign.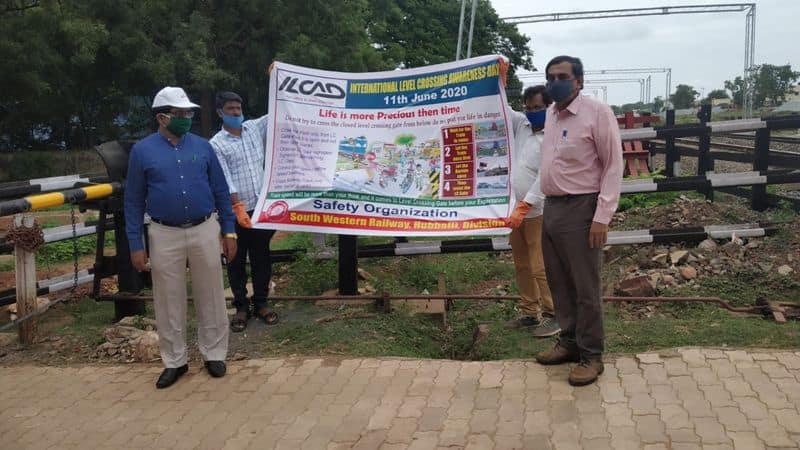 Scouts and Guides of SWR displayed skits and Nukkad Natak which attracted persons and conveyed the message of safety at Level Crossing gates. A quiz about the safety signages was also conducted for road users and chocolates were awarded to those who gave the correct answers. 
To get a wider reach of the public, SMS campaign was also conducted with messages on safety sent to a wide number of users.  To caution the state transport drivers and conductors, posters were also put up at the central bus stations.  Public were also counselled at Regional Transport Offices by distributing posters and displaying safety banners.  About 1200 road users were counselled.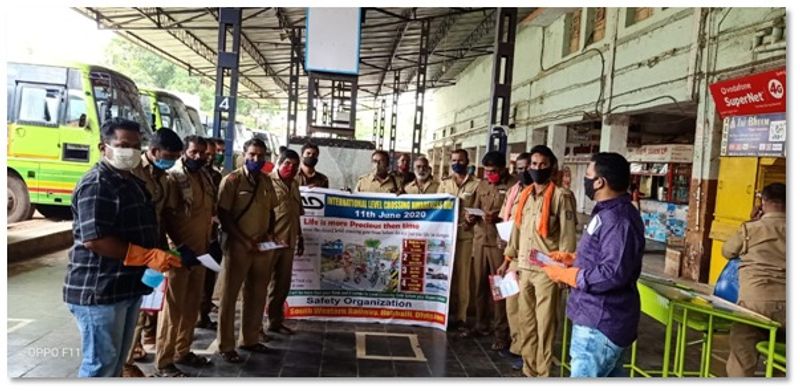 Last Updated Jun 12, 2020, 7:16 PM IST