Pregnant woman beaten to death in UP for 'defiling' bucket of upper caste woman
The Dalit woman had tripped on the bucket by mistake when the upper caste owner beat her with sticks and kicked her on the stomach.
Witness to the incident was her 9-year-old daughter.
In West Bengal, a pregnant woman was killed by her in laws for carrying a girl child.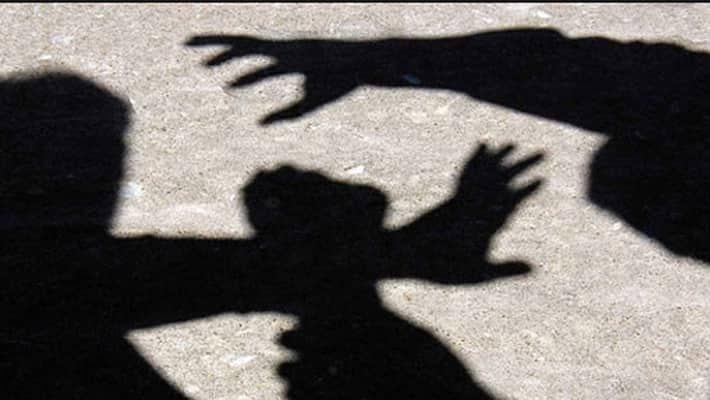 In a horrifying incident in Khetalpur Bhansoli village in Bulandshahr district of Uttar Pradesh, a Dalit woman was brutally beaten by an upper caste woman and her son for defiling the former's bucket. However, unlike the accusations of the tormentor, it was found that Savitri (the victim) had accidentally tripped over the bucket when she lost balance.
In the morning of October 15, over 8-month old pregnant Savitri was on her routine of collecting garbage from five upper caste houses she was assigned. While she was in one of the homes, a rickshaw caused her to lose balance and fall on a bucket belonging to Anju, an upper caste Thakur. Hell broke lose on Savitri following the incident. Indiatimes.com reported Savitri's neighbour Kusuma saying how Anju rushed toward her and started kicking her in the stomach and banged her head on the wall. Later, Anju's son also joined her in beating Savitri with sticks. Both of them kept accusing Savitri of deliberately defiling her bucket.
Another witness to all this was Savitri's 9-year-old daughter Manisha who kept running from people to people to get help for her mother.
Six days later, savitri and the unborn child were declared dead. The post mortem report stated that the duo died due to antemortem head injury" to fully-developed 44 cm male foetus. Dilip Kumar, husband of Savitri reportedly took her to the district hospital the very same day, but they refused to see her. There were no external injuries or bleeding because of which they said she was fine. He said, "I took her home and asked her to rest. But, she kept on complaining of severe headache and stomach ache."
Dilip reportedly confronted the accused who in turn abused him too. He then went to the Kotwali police station on October 18. However, they refused to lodge a complaint because Savitri was apparently fine. Tapeshwar Sagar, SHO, Kotwali (rural) police station, said, "When Kumar approached us on October 18 with his wife, we ordered for a medico-legal test on her. The results claimed 'No injury'. It was only an external examination and there were no wounds, and the results claimed no injury, so we did not file a case then. Later, on October 20, when we visited the village and spoke to the eyewitnesses, we realised that Savitri was assaulted by Anju and her son and so, registered a FIR under IPC sections 323 (voluntarily causing hurt) and 504 (intentional insult with intent to provoke breach of peace)."
Savitri's condition worsened on October 21 and by the time she was rushed to the hospital, she and her unborn child were declared brought dead. Speaking to the media was Superintendent of Police Pramod Kumar, who said, "Since the post-mortem says that a head injury caused her death, we have now added IPC sections 304 A (death by negligence), 316 (causing the death of the unborn child by act amounting to culpable homicide) and provisions of SC/ST Act on Anju and her son. We hope to arrest Anju and her son soon."
Meanwhile, both the accused are absconding and the only resident of their house is Anju's daughter Jyoti. Jyoti, however, claims that she is unaware of the wehereabouts of her mother and her brother. She also accused Savitri of stealing the bucket, but denied that she was beat. 
Pregnant woman beat to death for carrying female foetus
Like the above-mentioned case, another case in West Bengal has come to light that highlights the social instability in India caused due to superstition and taboo. 25-year old Ruma Nandi was allegedly beaten to death by her in-laws after they came to know that she was carrying a female foetus. According to the Hindustan Times, this incident took place in Illambazar area of Birbhum district, about 176 km from Kolkata.
A police complaint has named Biswajit Nandi (the husband), Priyanaka (sister-in-law), Nabakumar Nandi (father-in-law) and Kalpana Nandi (mother in law) as the culprits in the case. However, only Biswajit and Priyankaa have been arrested till now. The parents are absconding, the police said. 
Meanwhile, brother of Ruma, Ujjwal Sen said, "After the family members came to know the gender of the foetus, they began torturing her. They also pressured her to abort it. When my sister did not agree, they killed her."
The in-laws had reportedly informed Ruma's parents that she was not keeping well. When they arrived, they found her dead with a black mark on her neck. 
 
Last Updated Mar 31, 2018, 6:53 PM IST