Police superintendent breaks rule by conducting puja inside Tarapith Temple on night of Kaushiki Amavasya
A superintendent of police entered the Tarapith temple premises disobeying instructions of the administration. People are raising several questions about this incident. The picture of the superintendent of police worshiping at the temple went viral on social media.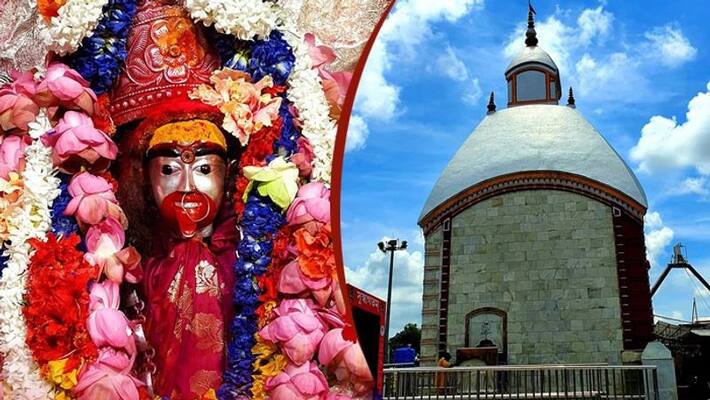 "Those who are supposed to protect the rules have broken the rules. Who will give them punishments?" These kinds of questions were asked by people, after the Birbhum SP himself entered the sanctum sanctorum of the Tarapith temple and worshipped disobeying the rules set for "Kaushiki Amavasya" (Day of Darkness). 
The Police Superintendent was wearing ordinary clothes with no mask on his face. The managing committee members of the temple did not have the courage to say anything to him. However, the picture of the police superintendent worshiping at the temple went viral on social media.
The temple was closed for about three months due to the lockdown from March 18.  When the temple was opened in the unlock phase, it was decided that no one would be allowed to enter the temple except the priest. Even the priest must worship from outside the sanctum sanctorum.
A high-level meeting was held at the office of the sub-divisional commissioner at Rampurhat on July 13. At the meeting, it was decided that not only regular devotees, but even VIPs, would not be allowed to enter the temple during "Kaushiki Amavasya" (Day of Darkness).
On the day of the event, many devotees entered the temple premises without listening to instructions of the administration. Birbhum Superintendent of Police Shyam Singh was also one of them. In the evening, wearing yellow Punjabis and white pyjamas, the superintendent of police took part in yajnas performed at the temple premises. He then entered the sanctum sanctorum without a mask on his face and offered puja.
Tarapith Temple Committee president Taramoy Mukherjee's said, "The administration was in charge of the temple for eight days due to the occasion of Kaushiki Amavasya. As a result, it is the responsibility of the administration to decide who will enter and who will not. We didn't ask anyone to enter."
Rampurhat MLA and Minister Ashish Banerjee said, "Police Superintendent can enter the temple to perform their duty. There is nothing controversial about it."
Birbhum Police superintendent Shyam Singh said, "I went to the temple to perform my duties. Tarapith is no longer outside the district, therefore, I can stay there."
People have raised questions as to why the police superintendent was not wearing uniform while performing his duty inside the temple.
 
Last Updated Aug 19, 2020, 7:26 PM IST