PM Modi, Venkaiah Naidu extend greetings to citizens on auspicious Ram Navami
It is a major festival for the people belonging to the Hindu community and is celebrated with zeal across India. However, there will be no celebration this time in the wake of coronavirus pandemic.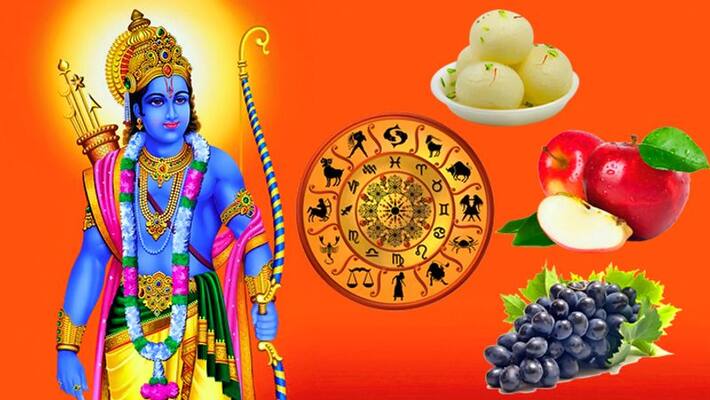 New Delhi: Ram Navami is observed as the birth anniversary of Lord Rama. This year, Rama Navami festival falls on Thursday, April 2, 2020, four days before the Mahavir Jayanti. It is celebrated on the ninth day of Chaitra month, the first month in the Hindu lunar calendar.
It marks the culmination of the spring festival of Vasanta Navratri or Chaitra Navratri which begins on Ugadi. On this day, many people conduct homa and conclude the nine days festivities of Chaitra Navratri, due which the festival is known as Ram Navami or Ram Navratri.
On the auspicious occasion of Ram Navami 2020, Prime Minister Narendra Modi has sent his greetings and best wishes to the people of India on his Twitter account.
Vice President M Venkaiah Naidu on Wednesday greeted the nation on the eve of Ram Navami, saying he prayed for courage for people to collectively combat the major challenge of coronavirus that the world is facing.
"On this auspicious occasion, let us recommit ourselves to the best values embedded in our illustrious heritage, in our immortal epics and the inexhaustible treasure trove of literary and philosophical masterpieces," he said in his message.
Naidu said Lord Rama represents the qualities people look for in an ideal human being.
"Imbibing the values exemplified by Shri Ram and reorienting our world view and the way we live our lives can usher in a world we all dream of. A world that is inclusive, healthy, prosperous and sustainable," he said.
The Vice President said he prayed that the festival, which is celebrated to mark the birth of Lord Rama, brings health, happiness, peace and prosperity in the lives of all citizens.
"May we have the courage to collectively combat the major health challenge we are currently facing," Naidu said, referring to the coronavirus pandemic.
India has reported 1,834 cases of COVID-19 and 38 fatalities so far, according to the Union health ministry.
Last Updated Apr 2, 2020, 9:25 AM IST