PM Modi in Bengaluru: Traffic restrictions today; know the routes to avoid
If you are flying from Bengaluru airport today, you must avoid certain routes to avoid the PM's convoy. According to an official notification from the Bengaluru traffic police, vehicular movement on certain sections of roads will be prohibited on Friday from 8:00 am to 2:00 pm.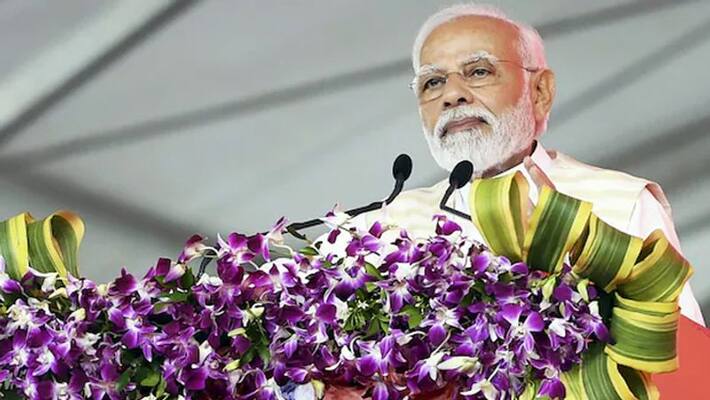 Prime Minister Narendra Modi is all set to visit Bengaluru on Friday, November 11, 2022, to inaugurate the Vande Bharat Express and Terminal 2 at the Kempegowda International Airport (KIA), which will significantly boost Karnataka's transportation sector.
PM Modi will also inaugurate the 108-foot-tall bronze statue of Nadaprabhu Kempegowda, considered the founder of Bengaluru, at the airport and pay floral tributes to poet-saint Kanakadasa at Vidhana Soudha on the occasion of Kanakadasa Jayanthi.
Karnataka CM Basavaraj Bommai has directed that no operations at the airport be disrupted during the prime minister's visit.
If you are flying from Bengaluru airport today, you must avoid certain routes to avoid the PM's convoy. The Bengaluru traffic police have officially announced that some routes will be closed to vehicle traffic on Friday from 8:00 am to 2:00 pm.
Know routes to avoid:
1) CTO Junction
2) Police Thimmaiah Junction (GPO circle)
3) Raj Bhavan Road
4) Basaveshwara Circle
5) Palace Road
6) Race Course Road
7) Sanket Road
8) Queens Road
9) Bellary Road
10) Airport Elevated Expressway
11) Seshadri Road (from the Maharani bridge to the railway station's entrance)
12) K G Road (from Shantala junction to Mysuru bank circle)
13) Vatal Nagaraj Road (from Kode Underpass to PF)
14) Roads near Kempegowda International Airport (KIA)
PM Modi will inaugurate the glitzy Terminal-2 of Kempegowda International Airport, which was built at the cost of 5,000 crores. The T-2 will have 22 contact gates, 15 bus gates, 95 check-in solutions, and 17 security check lanes in its first phase, covering a total area of 2,55,645 square metres. There will be nine customs screenings for hand luggage. There will be 5,932 seats in the gate lounge. The annual capacity of T-2 Phase 1 is 25 million passengers.
The Bengaluru airport's Terminal-2 was designed with four guiding principles, 'Terminal in a Garden,' sustainability, technology and innovation, and Karnataka art and culture.
In addition, PM will unveil the "first and tallest bronze statue of a city's founder, Nadaprabhu Kempegowda," according to the 'World Book of Records.'
Kempegowda, a feudatory ruler of the former Vijayanagara Empire, established Bengaluru in 1537. He is highly regarded by the Vokkaliga community, which is prevalent in Old Mysuru and other parts of southern Karnataka.
Also read: Inside Terminal 2 of Bengaluru's Kempegowda International Airport (see PICS)
Also read: Chennai - Mysuru Vande Bharat Express trail run begins; to debut this week
Also read: Vande Bharat Express faces four major accidents in one month of operation; check details
Last Updated Nov 11, 2022, 9:16 AM IST