PM Modi greets BJP's Iron Man LK Advani as he turns 93
Prime Minister Narendra Modi on Sunday greeted veteran BJP leader LK Advani on his 93rd birthday and said he is a living inspiration to BJP workers and the countrymen.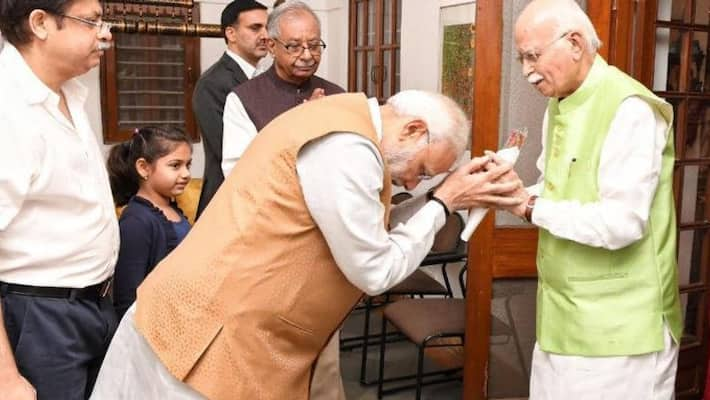 New Delhi: Prime Minister Narendra Modi congratulated senior leader LK Advani, who was among the leaders who laid the foundation of the Bharatiya Janata Party (BJP), on his birthday. Advani turned 93 today.
In a tweet in Hindi, Modi said Advani, home minister and deputy prime minister in the Atal Bihari Vajpayee-led government, played a significant role in the country's development and also took the party to the masses.
He is a "living inspiration" to the crores of BJP workers and also the countrymen, the Prime Minister said, wishing for his long and healthy life.
Advani is the longest-serving president of the BJP and is credited with charting the path for his party to grow from the margins of national politics to become its leading player, and then come to power in the 90s.
LK Advani, who was the deputy Prime Minister in the Atal Bihari Vajpayee government, has also taken over as the Home minister of the country. After the partition of 1947, Advani, who settled in Mumbai after coming from Sindh, has been awarded the Padma Vibhushan, India's second major civilian honour.
Last Updated Nov 8, 2020, 10:55 AM IST