PM Modi addresses nation, states '5 Is' for economic revival
Intent, inclusion, investment, infrastructure and innovation— these five things that are important to speed up India's development and make it 'Atmanirbhar', said PM Modi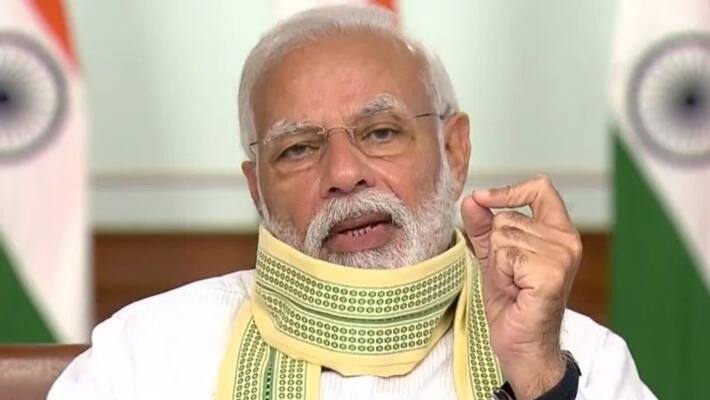 New Delhi: Prime Minister Narendra Modi on Tuesday listed five things that will help India mitigate the impact of the coronavirus pandemic and bring back the country to a high growth trajectory.
"To bring India on the path of rapid development again, five things are very important to build a self-reliant India-intent, inclusion, investment, infrastructure and innovation," the PM said during his first major speech on the Indian economy since the announcement of Unlock 1.
"You will get a glimpse of all these in the bold decisions we have taken recently," he added.
Also read: Mann Ki Baat: PM Modi says more caution needed after lockdown ease
The Prime Minister added that with these decisions, India has made many sectors "future-ready". He said that for his government, reforms were not any "random" or "scattered" decisions but were a part of a systematic, integrated, planned, interconnected and futuristic process.
"While it is true that coronavirus has slowed down our growth, India has now left the lockdown behind and has entered unlock phase 1. So in a way, we have already started getting our growth back. I have confidence in India's capabilities, crisis management," PM Modi said.
"For us, reforms are not any random or scattered decisions. For us, reforms are a systemic, planned, integrated, inter-connected and futuristic process. For us, reforms mean having the courage to make decisions, and taking them to a logical conclusion," he added.
Also read: PM Modi wishes Armenian counterpart, his family speedy recovery as they test positive for COVID-19
"During coronavirus, online events are becoming a new normal. This is man's biggest power that he finds new ways to come out of a difficult situation. On the one hand, we have to take hard steps to combat coronavirus and on the other hand, we have to take care of the economy. We have to save the lives of citizens as well as stabilising and speeding up of the economy," he said.
As PM Modi congratulated the industry body on completing 125 years of the organisation, he also assured them that getting the country's economy back on track is among one of the government's highest priorities.
The government has made a slew of policy reforms and announced a revival package of Rs 20 lakh crore to help India cope with the COVID-19 pandemic and the impact of the lockdown imposed to fight it.
Last Updated Jun 2, 2020, 1:08 PM IST