India exports software, Pakistan terror: PM Modi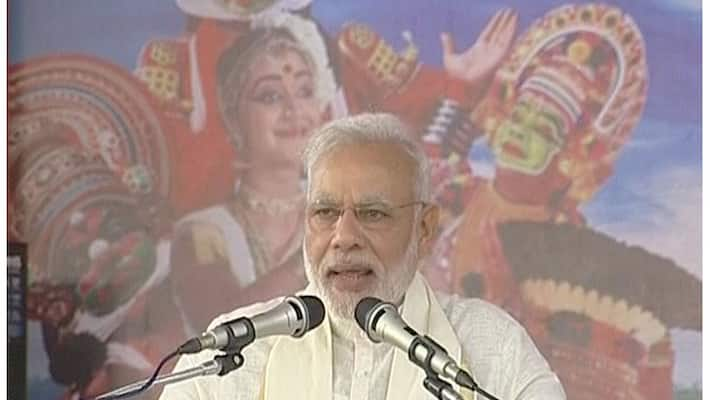 Launching a blistering attack on Pakistan, Prime Minister Narendra Modi today warned its leadership that the Uri terror attack will not be forgotten and the sacrifice of 18 jawans will not go in vain.
In his first public address after last Sunday's deadly attack by terrorists from across the border, he said India will mount an all out offensive to isolate Pakistan diplomatically to expose its activities in exporting terror, killing of innocent people and spilling blood.

"Terrorists should hear out clearly that India will never forget the Uri attack.... I want to tell the leadership of Pakistan that the sacrifice of our 18 jawans will not go in vain," Modi told a largely-attended public meeting on the Kozhikode beach held on the sidelines of the BJP national council meet. .
Last Updated Mar 31, 2018, 6:37 PM IST