Salt being sold for ₹700 per kg, amid shortage rumours
In some places in Delhi salt was being sold for ₹200 per kg.
Reports from UP claimed that some shops sold salt at the rate of ₹400 per kg.
In Mumbai, it was being sold for ₹700 per kg.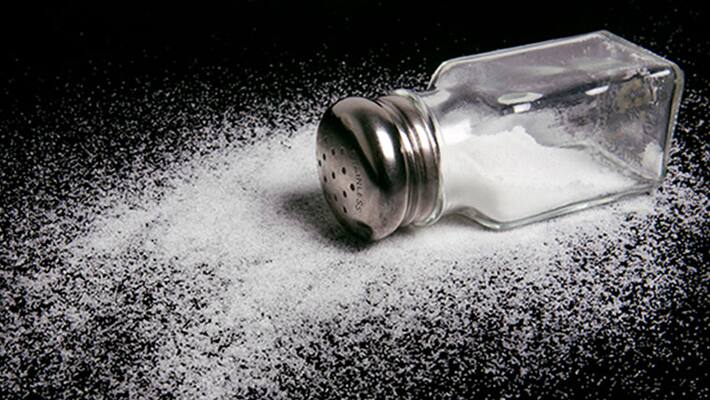 Amid rumours that there was a salt shortage in the country and the prices were going to shoot up, panic buying was reported in Delhi and Uttar Pradesh, where in shops sold salt at prices as high as ₹200 per kg.
The country already is in the midst of chaos over poor cash flow in the wake of demonetisation of ₹500 and ₹1,000 notes. A report claimed that in Uttar Pradesh following the rumours the price of salt shot up to ₹400. In Mumbai, it was being sold for ₹700 per kg.

In several localities in Delhi, many panic-stricken shopkeepers shut their shops. 
The Hyderabad police,following the rumours, warned that strong action would be taken against those spreading such news.

"In social media, some rumours have been floating that there is acute shortage of common salt/table salt. Such news is absolutely false and baseless," a release from the Commissioner of Police said.

According to police, lack of small denomination currency had triggered rumours of black marketing of essential commodities like salt as shopkeepers refused to provide change when offered with higher denomination notes.

Earlier this week, Prime Minister Narendra Modi declared the bulk of Indian currency notes illegal. In India, where 80 per cent of financial transactions are conducted in cash, this decision has hit hard, especially the rural poor, scrappy entrepreneurs and small-time traders,w ho also keep their savings in cash, sometimes just because there is no bank branch nearby.
#DeMonetisation: Salt is the new gold at local #Delhi markets? Shops in east, north #Delhi selling loose salt for between Rs 200 - 300/kg?

— Jatin Anand (@JatinPaul) November 11, 2016
Last time there were rumours of salt shortage was when Sushma Swaraj was the CM of Delhi. Her govt had been besieged by high onion prices.

— Ankur Bhardwaj (@Bhayankur) November 11, 2016
Last Updated Mar 31, 2018, 6:55 PM IST