Over 9 lakh died in 1.5 years, over 37,000 COVID fatalities in Karnataka: Health Minister Sudhakar
Following a question by the Opposition in the upper house on the death audit report, Karnataka Health Minister K Sudhakar informed that over 9.40 lakh deaths have occurred from March 1, 2020, to August 31, 2021, and out of that over 37,000 were Covid-19 deaths. The Opposition has contended that the government was downplaying the Covid death count.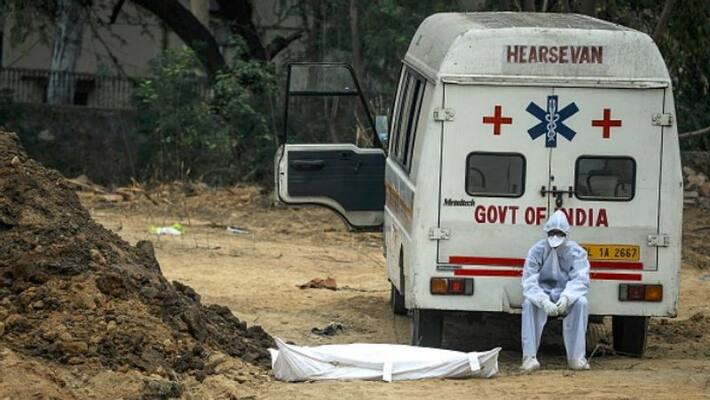 Following the allegation from the Opposition that the BJP government is downplaying the Covid death counts in the state to save its face, the Health Minister K Sudhakar presented data.
Karnataka has reported 9,40,416 deaths for various reasons in the last 1 and half years, and Minister Sudhakar contented that only 37,423 people died due to Covid-19 infection from March 1, 2020, to August 31, 2021. The Minister informed the Legislative Council.
As per reports, from March 2020 to December 2020, nearly 50% were reported -- 4,62,334 deaths were reported. Since the beginning of January to August 31 this year, 4,78,082 people have died.
The cases and deaths due to Covid-19 became a major concern as Karnataka witnessed Covid blast in April, May and June.
The then CM BS Yediyurappa was warned by experts to go for lockdown from March end, but despite warnings, no measures were taken. As the daily cases went above over 20,000, the state finally announced restrictions from March last week and from May 10 to 24 total lockdown was announced.
One side the second wave and on the other side countrywide oxygen shortage resulted in many deaths.
Nearly 1 lakh deaths in June 2021
The Minister also gave out the numbers of deaths month-wise and told that out of these many deaths, 77,221 deaths were reported in May 2021 and in June 99,665 2021 deaths were reported.
Refusing to settle down for the Minister's response, MLC Prakash Rathod pointed out that the government has only taken into consideration deaths as per the RT-PCR report and hospitals register, whereas people who died at home have not been counted at all.
Last Updated Sep 21, 2021, 1:17 PM IST